Dating App Matches People Based On What They Hate Most In Life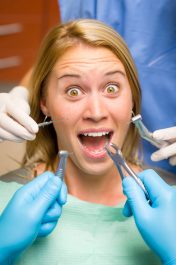 Think about why your best friend has that coveted title. It's probably because you both have a lot of things in common, including the things you both love to hate.
It's always nice to have that buddy by your side you can exchange eye-rolls with and you don't have to feel bad or ashamed about it.
You are completely free to hate the things you hate, without judgement, and with someone who shares your point of view. It connects you on a deeper friendship level, don't you think?
Now, a new dating tool is bringing that same philosophy to the online dating game with the app perfectly named Hater.
Created by Brendan Alper, a one-time banker turned comedy writer, Hater first started out as an idea for a comedy sketch before turning into an actual dating app idea, according to Business Insider.
Users can create a free profile by signing in with their Facebook account. From there they can change photos, set their main image, and begin answering questions on things they hate.
There are various topics the app will ask for your opinion on. Swiping left means you don't like it, swiping right means you do, swipe up for love and down for hate.
Topics include if you like or hate the Yankees, Donald Trump, concerts and various TV shows. The only topics off limits are race, ethnic and socioeconomic groups.
All topics are chosen by the Hater team and none of them include hate speech of any kind.
Once you have completed sorting through your topics, you are then matched with people who have similar answers as you do. If you like the person you can swipe right and open up a chat dialogue.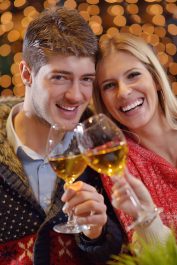 You can even dig deeper and see what topics they hate or love, and what percent of a match you two are based on your answers. Overall, the app aims to get to the nitty gritty by confronting the things that might be a deal breaker pretty much right away.
Plus, people do bond over their dislikes, just as they bond over the things they have in common. Perhaps Hater is on to something by bringing up the things we can't stand and matching us with people who feel the same way.
The app currently has over 200,000 users and growing.