Making New Friends As An Adult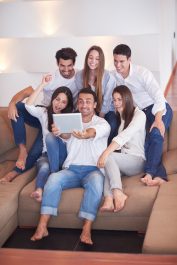 Remember how easy it was to make friends when you were 10 years old? You simply saw someone who had on the same pink glitter shoes as you and viola! You were best friends.
A simple bond over one common factor, pink glitter shoes.
It use to be so easy, but as we grew up and entered adulthood, making friends began to be a much more difficult task.
Other factors were suddenly a part of the mix like are you both married? Do you both have kids? What about the lifestyle you both live during your time off, does it consist of the same activities?
Basically, finding someone who shares your interests and who you have things in common with started to get a whole lot more complicated, especially if you're living the single life while the other person has a husband and two kids at home.
But have no fear, it's still possible to make friends as an adult, and it's important that you continue to build new relationships with people you share things in common with.
One way to find a new buddy is to befriend someone you work with. Because you both are in the same industry you immediately have something in common.
And having a work buddy is also beneficial for your job performance. When people have a work best friend they tend to excel more at their job because they have a cheerleader to be their support system every step of they way.
Are you someone who works from home or who's office changes frequently? Try joining a social group geared toward an activity you love to do in your spare time.
Whether it's a group class at the gym or a book club, finding a group of people who share the same interest as you in a particular activity can help you make friends.
You can also use social media to help you find people you have things in common with. There are many groups on Facebook that cater to specific interests that you can join and begin to cultivate friendships through.
Some even do monthly meet ups to mingle and chat with everyone in the group face-to-face as oppose to strictly online.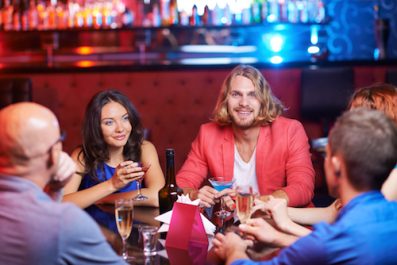 If you so happen to join a group who hasn't organized monthly meet ups yet, try being the person who organizes them.
Making new friends as an adult can be a really intimidating thing to do, but having a social circle to lean on and spend time with is an important part of life. 
So get out there and make new friends!