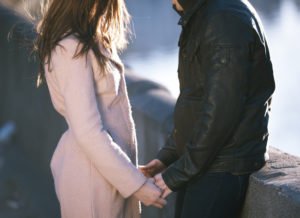 There has been talk in the news lately about escorts and prostitutes, and why women and college girls are choosing to participate in a job that is still taboo in today's society.
An escort is defined as a person, typically a woman, who may be hired to accompany someone socially, and a prostitute is a person, typically a woman, who engages in sexual activity for payment.
Some of the reasons that a college girl or woman may choose to become an escort are:
They need money to pay for college or living expenses

They want to start their own business

They do not want to incur debt

They have been abandoned by their husband

They need more freedom and time to raise their children

They want to travel to new places and meet new people
Many escorts are between the ages of 25 to 35, are typically well educated, goal oriented, and come from all walks of life. They realize that minimum wage will not pay for college or graduate school and may leave them with a financial burden.
We as a society may still judge these women and believe they are inappropriate and should feel ashamed of themselves, but maybe we are not understanding that an escort service may not always require a sexual act, but rather an emotional act as a companion to go out with a man who does not have a relationship or wife.
Sports stars, famous people, and CEOs may just want a beautiful woman on their arm as they attend a specific event due to their need to keep up a certain outer appearance. Women may also choose to have a male escort when they go home for family holidays and events in order to avoid questions about whether or not they have a boyfriend.
For example, a 20-year-old marketing executive hired a female escort to pose as his girlfriend at a family reunion dinner. They reviewed the details of how they met and how long they had been dating and were able to pull off a convincing act in front of her client's 30 relatives at a Chinese restaurant. The woman was paid $1,600 for doing this job, according to Asiaone News.
Women who become escorts are enthralled by not having a boss telling them what to do, and they can choose to set up their own schedule and their own dates while being paid a substantial amount of money. This feels very empowering to many of the women who are escorts.
The difference between an escort and a prostitute are mainly escort services are legal and prostituting is not. Many women who are prostitutes were forced into it, and women who are escorts have chosen this on their own. Prostitutes also are usually not free to leave their job, and escorts can leave the escort service at any time.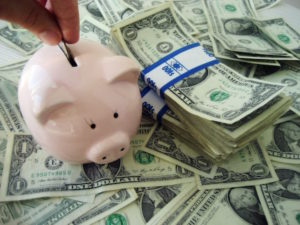 Perhaps the biggest difference between the two services is escorts are never forced into having sex with a client or made to do drugs to inhibit their judgement. Escorts are protected by the agency they work for, and their safety and whereabouts throughout the night are monitored.
After researching this information on becoming an escort I believe I have a deeper understanding of why women have chosen this intermittent profession prior to having a professional career, home, or business. It can be very seductive in terms of financial benefits as well as the people, places, and experiences they have that are extremely exciting.
Many women feel empowered and have no regrets about their lifestyle. Knowing this, perhaps it will provide a new perspective as to why women choose to be escorts.