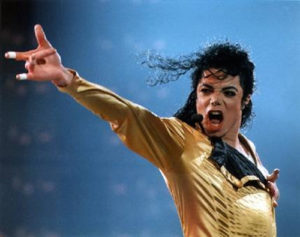 After a few days of outrage, Sky TV announced today the episode of "Urban Myths" depicting Michael Jackson has been canceled, according to NPR.
Outrage circulated around the highly criticized trailer that was recently released showing Joseph Fiennes, a white actor, portraying Michael Jackson.
The show, titled "Urban Myths," is a British comedy series put on by Sky TV and was scheduled to air an episode titled "Elizabeth, Michael and Marlon," in which the half-hour special would depict a fictitious road trip the three stars took after 9/11.
The trailer for the episode aired a few days ago and received highly critical feedback regarding the insulting nature in which Jackson was portrayed.
Fans took to social media to express their disgust, and Jackson's daughter, Paris, even took to Twitter to share her feelings after watching a clip of the episode.
https://twitter.com/ParisJackson/status/819310838708256769?ref_src=twsrc%5Etfw
Members of the Jackson family also expressed their concerns, and many fans felt the casting choice was not only disrespectful, but racists as well.
The highly controversial casting also comes at a time when Hollywood has been under scrutiny for the way it whitewashes its actors in roles, and the lack of diversity in actors of color on the big screen,
Just last year the Oscars received backlash and boycott from those who felt the Academy overlooked actors and directors of color for nominations.
Sky TV released a statement issuing an apology.