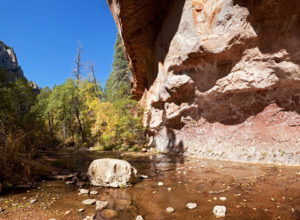 The great outdoors. Under-appreciated and experienced through the Travel Channel, at least when it comes to tropical islands and eating weird food. But, believe it or not there was a time when there was not a television to bring the exotic lands to the comfort of your living room. We didn't watch people living our dreams…ahem Andrew Zimmern…if you wanted to see something you went and did it. Now of course traveling to far off places is not in everyone's budget. As a college student, The Travel Channel and Thai food are about as far as I can get. But there are some fantastic budget friendly ways to get in touch with the outdoors, leave your technology behind and just live.
One of these methods is hiking. This is something I personally do a lot of. Hiking is a great way to get in touch with your wild side and forget about obligations. You might even find some wild birds that are worth a second look. Luckily, we are in Arizona and this state is full of places to go. Mt. Lemon in Tucson, Camelback Mountain in Scottsdale and if you head up north, Prescott has the Granite Dells and Sedona has the gorgeous red rock trails. From personal experience the West Fork Trail in Sedona is worth a visit. You have to cross a river quite a few times along the way, assuming you make it to the trail and your boyfriend doesn't say "let's make our own trail." It definitely pulls the survival instinct out of you.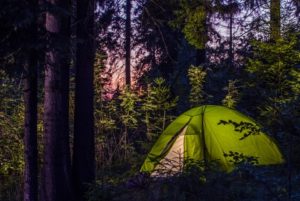 Camping is also a great way to keep the spending low and the fun level high. I don't mean RV camping either or at a designated camp site. Grab a few friends or get the family together and drive into the wild! You never know what you'll find when you get out of the city and immerse yourself in the quiet. If you want to make it more interesting drive somewhere without cell service. Trust me those places do exist. Just make sure you know how to put your tent together, bring enough food and water to stay healthy and maybe have some extra gas for your car. These are also some helpful tips for camping. The idea here is to rough it! Keep your primal survival instincts alive! Or least to a civilized extent.
A Scenic Drive. If hiking up mountains or sleeping on the ground isn't your thing, you're in luck. Arizona has some of the prettiest and interesting drives I've been on. And I drove here from New York so that's saying something. There are some adorable and charming small towns if you head out of Prescott in the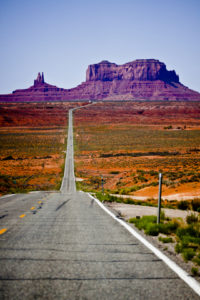 direction of California. Gorgeous grassland and horses litter that drive. Or take the scenic road on the way to Jerome. You'll pass mines and forests on your way to the haunted town of Jerome. Check out this website for more awesome drives.
No matter what you choose to do, disconnecting from technology and regular life is something we all need. Getting refreshed by the outdoors, taking in beautiful sights or finding a cool place to set up camp are only a few of the ways to switch up your routine and leave technology behind. Not to mention how much fun you will have!
So, Smartfem wants to know, what is your favorite way to disconnect from technology or favorite way to enjoy the earth? Let us know in the comments!