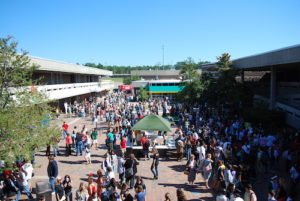 It's one of a teenager's biggest fears, eating alone during lunch. Having to attend their first day of high school and thinking, "Will I have anyone to sit with?"
A group of high schoolers at Boca Raton Community High School in Florida are making sure that fear subsides with the start of their new club, We Dine Together, according to the Huffington Post.
The students use some of their lunchtime to walk around campus and find students who are eating alone. They sit with them and get to know them, a small gesture that's making big waves throughout the campus.
One of the founders of the club is Denis Estimon, a Haitian native who moved to the US when he was four.
Having the help of friends during the awkward and uncomfortable teenage years is crucial in childhood development. Even social media has hindered the ability of teenagers to make strong and lasting connections with people, or forming friendships that are real and substantial.
Just over 20 percent of students are said to be bullied on their high school campus, according to PACER's National Bullying Prevention Center.
But having a student-organized group helps make other students feel comfortable while at school, especially when they know there are fellow students who are concerned for their wellbeing.
The We Dine Together club became so popular that Steve Hartman from CBS' "On The Road" travelled to Boca Raton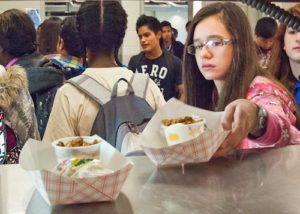 Community High School to interview the founders for a news segment.
Estimon told Hartman it was difficult adjusting after moving to a new country, especially when it came time to start at a new school.
But with a little act of kindness, these kids are helping others, one lunch at a time.