Instagram Reportedly Unhealthy for Mental Health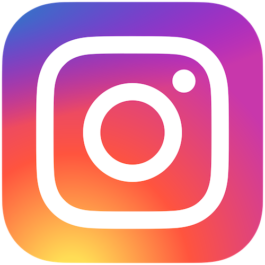 It's a popular app that allows users to divulge all the amazing aspects of their life in photos.
Instagram, launched in 2010, is a favorite social media platform among celebs and normal folk alike.
In fact, perhaps one of the draws to the app is the fact that people can follow their favorite celebrities and get a first-hand look into their fabulous lives.
But is a constant feed of seemingly perfect bodies and faces unhealthy for one's mental health? Apparently, it is.
In a study conducted by the Young Health Movement, Snapchat, Facebook, Instagram and Twitter all had a negative impact on the mental well-being of young adults ages 14 to 24-years-old.
All of the platforms surveyed showed the ability to cause or worsen people's issues with body image, anxiety, depression and bullying, according to Fast Company News.
The Young Health Movement is part of the Royal Society for Public Health, and together published the findings as part of a campaign to help spread the word about the effects social media has on today's younger generations.
The movement, called #StatusOfMind, dives into the often glamorized world portrayed by users on various social media platforms.
But it's platforms like Instagram that allow users to photoshop themselves with filters and apps, making everything in the photo appear to be perfect.
The sense of reality is shifted, and the need to look perfect and have the perfect life begins to take over.
The idea of portraying an altered reality is unhealthy for the mind is nothing new. Fashion magazines have longed received criticism for photoshopping and airbrushing models to the point they are no longer a real person.
Even fast fashion retailers like Target have come under fire for airbrushing models into alien-like figures.
#StatusOfMind aims to remind young adults that in the real world no one is perfect, and to be aware that even models have bad hair days.
Recently, various models have taken to their Instagram accounts to show their stretch marks or blemishes, showing everyone has a few flaws. That's what makes us human.