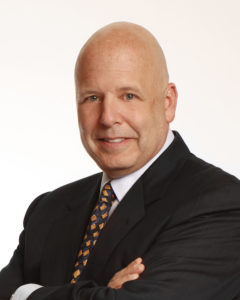 Customer service. It's been said that it doesn't exist anymore, but Shep Hyken would suggest otherwise. 
A customer service expert and New York Times bestselling author, Hyken specializes in helping companies build strong relationships with their customers and employees.
With over three decades of customer service knowledge under his belt, Hyken knows the first step to make customer service exist again starts with the people and the training.
"They think if they're hired to do something, that's all they were hired to do," Hyken said, "Everybody has at least two jobs; the job they were hired to do, and to take care of the customer."
And taking care of the customer is every employees' responsibility. Whether in the front of the store or behind the scenes in the warehouse, a common goal that everyone takes care of the customer is key.
But employees can only provide great customer service if they are given the right tools. That's why, Hyken says, it's imperative that companies provide constant training to their employees.
But providing great customer service is only half the recipe. Staying engaged with customers and building a relationship is also key.
"It's imperative for the company to respond to their customers," Hyken said in regards to comment or review pages on social media platforms or sites like Yelp.
Creating dialogue and empathizing with the customer shows a level of care and urgency to right a wrong.
But don't let social media or a robot handle the rest. Instead, Hyken says the good ol' fashion technique of picking up the phone and having a conversion not only allows the company to solve any issues, but it creates a personal relationship with the customer.
And creating a relationship with the customer is one of the best ways a company can retain their business.
Hyken shares his five key points for what customer service should look like:
Acknowledge the problem

Apologize for it

Fix the problem

With a positive attitude take accountability

Have a sense of urgency when solving the problem
"Customer service is not a department, it's a philosophy," Hyken said, and it starts at the top and trickles throughout the company to the bottom.
Companies that model and demonstrate their expectations instill a work ethic in their employees to display the same behavior.
"Everyone has to stay customer focused, service minded."