Packing Tips to Get the Most Out of Your Carry-On
With spring break just around the corner, travelers around the country are preparing to embark on a new adventure, likely traveling on a plane with a carry-on suitcase in tow. There is no right or wrong way to vacation, but there are tips and tricks that can save you time, energy, and a lot of headaches along the way.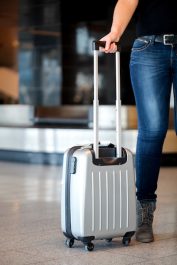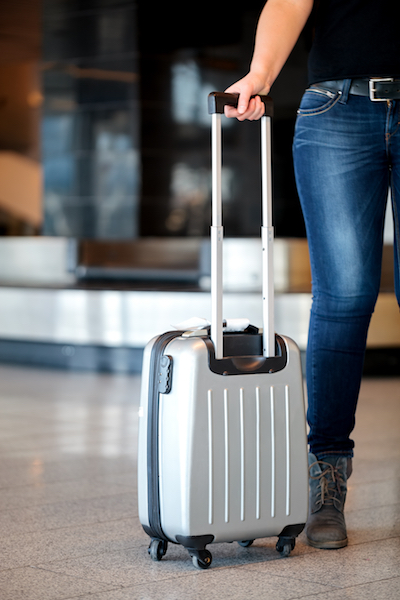 Packing can often be one of the most stressful parts of going on vacation. Below are five packing tips to get the most out of your carry-on.
Plan your outfits around on your itinerary
Strategically planning is key when getting the most out of your carry-on. Before you start throwing things into your suitcase, take some time to plan your outfits around your itinerary. Taking into consideration the weather, the location, and what your days will consist of is key to ensuring you pack what you'll wear on your trip.
Bonus tip: Once you know what you'll wear each day of your vacation, lay it out in front of you and snap a picture on your phone. This way, you'll know exactly what you're wearing and when, and avoid duplication or overpacking.
Maximize your outfits
If you're limited on suitcase space (aren't we all), then it might be a good idea to maximize your outfits. Now, this doesn't mean you have to wear the same shirt throughout your week-long getaway, but it does mean you should consider using an item multiple times when possible. Jeans, jackets, and shoes are items you can use more than once and save space in your suitcase.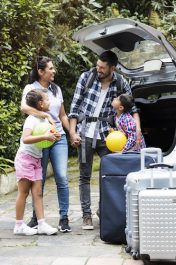 Be selective about shoes
Speaking of shoes, have you ever noticed how bulky they are and how much valuable space they take up in your suitcase? When it comes to footwear, finding a pair or two of shoes that you can use throughout your trip can be a great space and weight saver when it comes to your carry-on limitations.
Use packing cubes
One of the greatest upgrades to suitcases has been the introduction of packing cubes. Who knew that separate bags within your carry-on bag could be so helpful? Packing cubes can help keep you organized and save space by putting items into separate bags within your suitcase.
Bonus tip: Before packing cubes were a thing, I used to use gallon size Ziplock bags to organize my clothes. This is a great alternative if you're not ready to invest in packing cubes but want similar benefits.
Think about your return trip
Most travelers get so caught up in the departure flights that we rarely think about our plans for the return trip. Are you anticipating needing room in your suitcase for souvenirs? Do you have a strategy for packing your dirty laundry? These are often afterthoughts that can cause a big headache when packing to return home. Don't get caught off guard and make a plan ahead of time.