Cathy Droz and her yellow lab "Doc" review the sleek new 2013 Volvo XC60 SUV.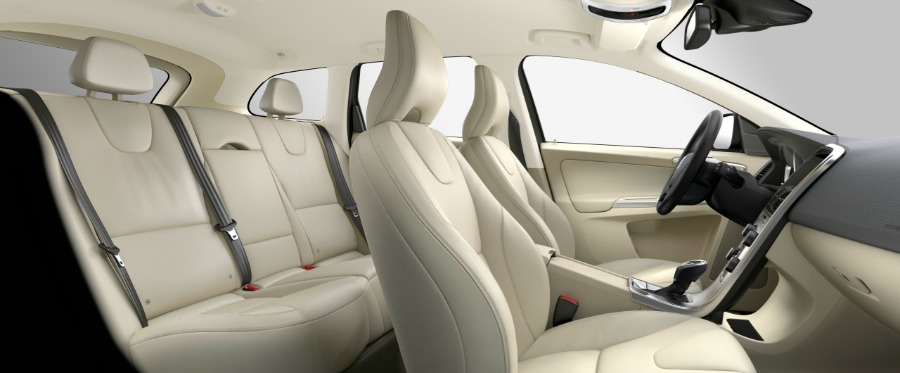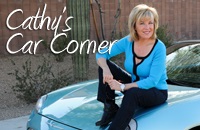 Let's not re-invent the wheel or re-write the press on the 2013 Volvo XC60.  We all know that the Volvo is the safest car on the planet. Let's face it, Sweden gave us five things; IKEA, the Volvo, the meatballs sold in IKEA's café, Abba and the Volvo pet cage for the 2013 XC60 SUV.
I've been test driving cars for a long time and just like dating, judging on first glance is not fair.  The Volvo line of cars, until recently, was considered a little boxy and vanilla.  Boy has that changed!  Just like dating, the physical attraction may not arouse your senses the minute you meet, but once you get to know that person, there is a vision of beauty and an ethereal connection.  Remember it's what's on the inside that counts.
Let's take the Volvo XC60 SUV model as an example. The exterior has changed, you may not recognize it at all, wondering what make and model is that cool sexy car?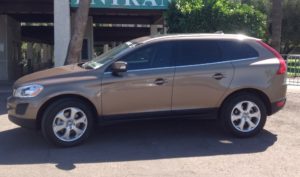 Just look at what the XC60 has to offer; you can get front or all-wheel drive, dual zone electronic climate control, Bluetooth capability with streaming audio and, if desired, leather seating surfaces, panoramic roof, premium sound system and rear seat entertainment system with dual DVD players.  This is an SUV that will accommodate five adults on some of the most comfortable seats that any car manufacturer installs.
There is another feature that I had installed for my test drive and that is the steel cargo Pet Cage. As you can see in the attached photos the pet cage has its own lock and latch and the pure steel cage is as sturdy as the Volvo SUV itself.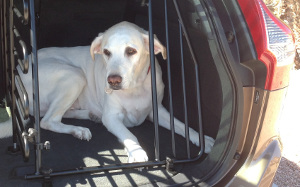 Why is that you say?  Volvo tests its accessories the way they test their cars. This pet cage went through the same rigorous crash tests the cars do.  My yellow lab "Doc" is 90 pounds and getting up there in years, however, he was able to get into the SUV with just a tad of help but fit well inside the cage and enjoyed the ride.  I knew he was safe, just like the grandkids in the back seat.
Optional Volvo Pet Cage is approximately $900.
The XC60 did not drive like a top-heavy SUV but more like a very agile sedan.  Volvo owners are very loyal and typically keep their cars for years.  They are college educated with advanced degrees, and include engineers, pilots, nurses, physical therapists, veterinarians, fire fighters, plastic surgeons and car insurance executives.   Why? Because among this group is a combined understanding of the engineering that goes into manufacturing the Volvo, and/or experience with the results after a major car crash when the occupants were not in a VOLVO.
Check out the Volvo City Safety feature, which in itself is worth a test drive.  This is Volvo's low speed collision avoidance system and is part of the Technology Package.  It has adaptive cruise Control with pedestrian detection and full auto brake, collision warning with full auto brake, distance alert, driver alert control and lane departure warning. Very cool, very safe.
I have found that baby boomers and empty nesters tend to bring their pets with them on long trips, or simple jaunts to the drive thru at Starbucks on their way to the dog parks in town.  Our pets deserve to be as safe as our passengers.  The Volvo pet cage is optional and can be set up on the left or right side of the cargo area. The all steel cage came in three pieces and I was able to install it myself with only a little help.
Whether it's the people you love or the pets you care about, the Volvo XC60 SUV, as well as their other models, takes care of the whole household including your dog, cat, pig or hamster; and like dating, people can change their appearance to be beautiful both inside and out.

For more reviews go to twofortheroadusa.com and here on SmartFem.com