SmartFem's Phoenix plastic surgery expert Dr. Richard Joseph Brown "Dr. Rick" continues our series on plastic surgery with the topic of financing plastic surgery.
So you've made the decision to have plastic surgery. You've interviewed surgeons. You've researched the procedures you are contemplating. You've even checked out a local Phoenix area plastic surgeon's website and watched the 3D animation of your procedure (wink wink). Maybe the only thing that is holding you back is money.
Consider this­: Know up front that plastic surgery will need to be paid in full prior to the procedure. If a lump sum is not an option – and for most people, it isn't – there are two other financing options to look at.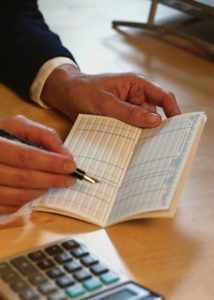 Layaway – Not just for Kmart. All kidding aside, some of our most financially savvy patients, who are eager to get going, plan ahead. He or she picks a date in the future (within 6 months) and we work individually to take payment bi-weekly or monthly until the procedure is paid in full. Then, come surgery time, all that is left to think about is how to relax after surgery and take care of yourself so that you heal quickly.
Another financing option is called Care Credit, offered through GE Capital Retail Bank and applying is quick, easy and secure. Plus you'll know within minutes if you qualify. Care Credit allows you to pay over time, instead of a lump sum prior to surgery. They even have a no-interest option if paid off in six months. You can finance all of your procedure, or if you have some cash saved that you'd like to use, Care Credit can cover the remainder. Care Credit offers a payment calculator on their website so that you can see right away what your monthly payments would be.
Check out CareCredit.com and call us with any questions. We're happy to help.
Dr. Richard Joseph Brown "Dr. Rick"  is a plastic and reconstructive surgeon serving the Phoenix, AZ area with practices located in Scottsdale, Arizona, as well as Sun City West.  Dr. Rick is an expert in the field of plastic surgery and frequently contributes to SmartFem.

480-947-2455
Scottsdale
 | S
un City