When people hear the word fur, one of the first things that come to mind is PETA. Celebrities are given a hard time about wearing an animal's fur as an accessory. However there are two sides to every story.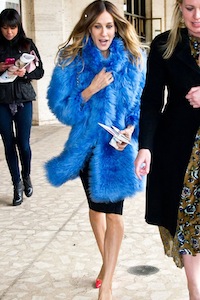 Something a lot of people look past is the damage that faux, or fake fur can do to the environment. Faux fur is made of synthetic materials that take up to 1,000 years to breakdown. That is a huge disadvantage in the landfills.
An advantage to real furs is that it is not always a continuous process. A lot of furs you see out there today are restyled furs that are many years old. Fur is something that can be recycled, and therefore can benefit the planet in the long run.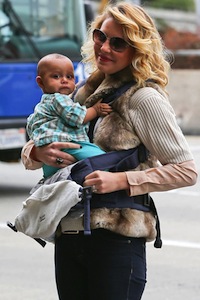 There are a lot of celebrities that give fur a bad reputation. Like Kim Kardashian, Kanye West, Lindsay Lohan and Miley Cyrus, just to name a few. Why don't we take a look at the influential celebrities wearing fur? Maybe it'll give you a better perception of fur accessories.
Sarah Jessica Parker has been a huge influence in the fashion industry throughout her career. She was spotted wearing a blue topper in New York.
Katherine Heigl, the gorgeous mom of two also rocks her fur vests. It could be a great way to dress up a casual outfit.
Some other celebrities on the good list are…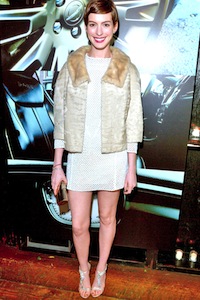 Anne Hathaway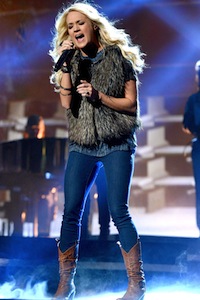 Carrie Underwood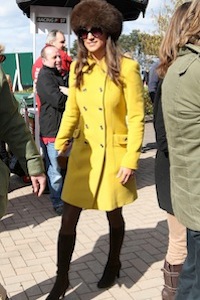 Pippa Middleton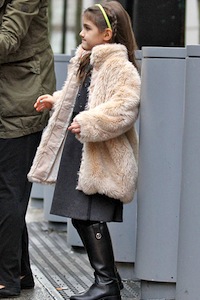 Suri Cruise
Despite all the negative comments you might hear in the media, remember that there are some things worth investing in. A fur coat can be like a Burberry trench coat, if you plan on wearing it for a while… it might not only be an investment for you, but for the environment as well.