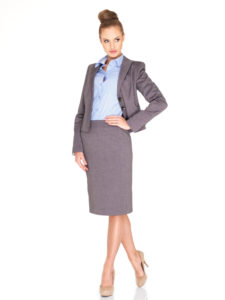 For many working professionals creating a wardrobe that is business appropriate can be daunting. I have recently begun the transformation of switching up my closet, and shifting from the mid-twenties wardrobe to a more mature, professional one.
During the week I am on air and need to look put together. But finding clothes that look presentable on camera can be difficult. I have to keep in mind factors that a desk job doesn't require like saying 'no' to busy prints or certain colors. A green dress in front of a green screen is never a good idea!
But perhaps what has been the most difficult task is finding clothes. The fit, color, and comfortable fabrics have turned out to be harder than I thought to find. Everything seems to be working against my body. And the prices for some of these ill-fitting pieces are ridiculous.
I began looking online for clothing that was professional and affordable and found a few sites that perked my interest. I know for all our working women out there any great and affordable finds are wonderful, so here's what I found. Hope you guys enjoy shopping for them, and please share comments about any great finds.
With over 950 stores in 46 states, maurices seems to be a best-kept secret. Scrolling through their website I noticed the prices were very reasonable, and the attire consisted of nice basics for any professional wardrobe. I especially liked that they sold slacks, and what's even better is they have locations in Phoenix which means if you're too reluctant to shop online, you can shop one of their locations for a better understanding of their sizes. I plan to check this store out very soon.
You may have seen their commercials which usually consist of a woman freaking out over a new pair of shoes she ordered for 39.95. Little did I know the company also has clothing. After scrolling through JustFab's site, I also found out the company is part of Shoedazzle and Fabletics, a line of active wear created by Kate Hudson. The clothing is reasonable, and the best part is if you're tempted to try a piece of clothing that is trendy, the affordable prices allow you to do just that without investing in an item you may decide you no longer like the next year. Another great factor is exactly what they advertise in their commercials; all their shoes! I'll be ordering a pair of flats from this site for sure!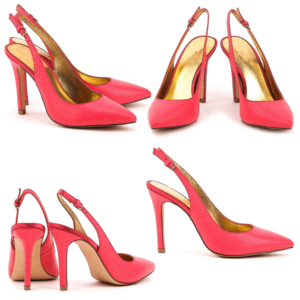 Sometimes the best sites are stores you just don't have in your state, and that's the case with Chadwicks. What I appreciate about this site is it caters to a wide range of professional women, any age can find a nice outfit. The prices are very reasonable and this is a great site to shop for blazers. I love pairing a nice blazer with dark denim and a blouse with some jewelry. This is always a great business casual look that I can be comfortable in all day. They also have suits so if you are looking for your blazer to match your pants this is the site for you.
There you have it ladies, a few sites I found that caters to all ages and ranges of professional wear that are actually affordable. Happy shopping!