When she started working for Wathne Limited almost 20 years ago, personal stylist Annette Loertscher specifically remembers what the Wathne sisters wore every day. She said they always dressed the same and attended every black-tie event wearing the same kind of gowns, jewelry, shoes, handbags, etc…   She calls this their signature look, a look they were known for.
"Everybody talked about it and I thought, wow, that really made an impact," Loertscher said.
Now, Annette Loertscher manages her own image consulting company, ALL Transformations, that focuses on finding a signature look for its clients.
"I think everybody needs a signature style," Loertscher said. "It's really important to have a great wardrobe that fits and accentuates your best assets."
More often than not, Loertscher said her clients come to her with one common problem: they don't dress age appropriately. She says they never look as good as they can look, and it is her job to tell them exactly what they should do to improve their looks.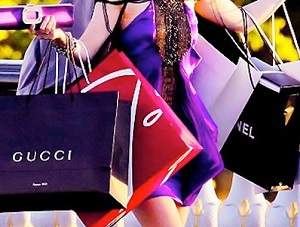 After getting to know her clients and putting them on a healthy diet, Loertscher devotes her time to creating a new wardrobe for them. She starts by going through the client's closet and doing what she calls a "closet cleanse," which involves giving items away and deciding what they still need. Then it's time for the fun part: shopping.
Loertscher said she pulls dozens of garments prior to meeting with the client at a department store that she thinks will look best on them. When they come into the dressing room, she said, "They are like a kid in a candy store." In about three to four hours, Loertscher and her client decide which clothes to buy and put together a look-book with already made outfits that acts as a reference guide.
Three tips Annette gives to  find what you look fabulous in:

"Find your signature look, because then you can get dressed in five minutes."
"Find what looks best on you and stick with it, just get it in different colors."
"Find out what looks good on you, what you feel good in, and use that as your signature look."
For Annette Loertscher, it is all about the signature look that is your best go-to outfit. She said it is important to look your best because you never know who you might meet.