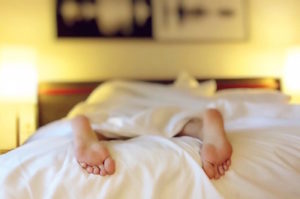 Getting beauty rest really does help your skin, and with life busier than ever, taking a second to unplug from the world and get eight hours of sleep seems like a task only accomplished by retirees.
But getting seven to eight hours of sleep consistently is one of the best anti-aging secrets out there, and it doesn't even cost you a penny!
Physician-scientists at University Hospitals Case Medical Center conducted a unique study, concluding the amount and quality of sleep one gets a night drastically affects the skin and aging.
The study, commissioned by Estée Lauder, showed the skin's appearance, fine lines and wrinkles, and brown spots all improved when sufficient sleep was obtained.
Those who did not get enough sleep every night showed signs of aging sooner, and had a harder time recovering from environmental issues like sunburn.
Adults are recommended anywhere from 7 to 9 hours of sleep a night, according to the National Sleep Foundation.
Getting the recommended amount of sleep helps with cell turnover, collagen building and elasticity. Sleep allows the body to recharge, and one way of doing this is to repair the skin's cells from a rise in hormones. This only happens when the body is in a deep sleep, according to Everyday Health. 
Not getting enough sleep shows, especially around the delicate eye area which is prone to becoming puffy, taking on the appearance of eye bags and dark circles.
And staying consistent with a sleep pattern is also key in making sure your body and skin are receiving the full benefits of a rested mind and body.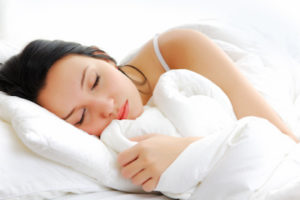 As we all look for the fountain of youth or magic serum to maintain our beauty, one thing to remember is don't overlook the benefits and importance of sleep.
Out of all the creams and potions we have in our arsenal of anti-aging products, the cheapest, easiest and most effective treatment is making sure to get adequate shut eye.