Money Saving Tips To Get You Through The Holidays
Holiday season can be stressful, especially when you are on a tight budget and have a list of gifts to buy.
In 2016 the average shopper spent $1,175 on Christmas and holiday gifts, according to Forbes.com, and the number is expected to increase this year.
Not only is the amount of holiday spending increasing with each year, but 78 percent of Americans are still living paycheck-to-paycheck.
In fact, most Americans find it difficult to stash away $100 a month into a savings account, and many are in over their heads when it comes to debt.
So if your budget doesn't allow for big spending just remember you are not alone, and don't feel stressed and compelled to overspend, pull from your savings account, or make expensive purchases on a credit card.
The key to getting through the holiday season is to budget what you are comfortable spending and only use a credit card for purchases you know you can pay off fully during the next billing cycle.
But, if you are nervous about overspending, try keeping these tips in mind to help stay financially on track and stress-free.
Compare prices
Always compare prices and shop around for the best deals. By comparing prices you might find a way to save on shipping or on the item all together. It may take some digging but you will save yourself and your budget from overspending on an item that could possibly be on sale somewhere else.
*Bonus* Here is an easy way to compare prices while you shop. Try using apps like The Scan Life and Now Discount to make comparing prices even easier.
Take advantage of holiday sales like Cyber Monday
Black Friday shopping might deter consumers if lines and crowded malls are not enticing. If you are the same way, try looking for great deals during Cyber Monday, the Monday after the Thanksgiving holiday. During this time online shoppers can score great finds and get their holiday shopping done early. It's a win-win.
Don't get held up by brand names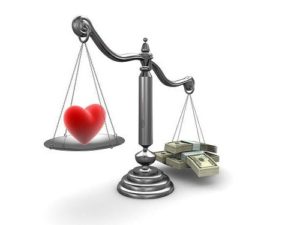 Brand names are always fun to sport, but shopping brand names usually comes with a larger price tag. If you know of a similar item that might not come with the nifty tag but is just as high in quality, opt for the non-designer alternative.
By keeping these money saving tips in mind it should hopefully help keep you on track to not overspend this holiday season. The biggest thing to remember is it's the thought that counts, and the most important thing is to share love this season which costs nothing and is priceless.