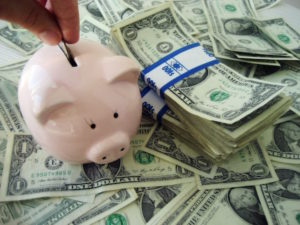 This last year has been a doozy, and apparently in more ways than one.
And with 2017 around the corner, what we hope to see in the new year appears to be more than a slimmer waist line.
Instead of the typical resolutions like loosing weight or adopting a healthier diet, the top New Year's resolution for 2017 is to save more pennies, and spend less.
A recent survey conducted by GoBankingRates.com asked 3,000 participants to choose a resolution from their list.
Options included 'Improve my credit score,' 'Pay down debt,' and 'Make a large purchase.'
Out of all the financial resolutions listed, 'Save more, spend less' was the top pick at just over 22 percent voting for that resolution, according to GoBankingRates.com.
'Pay down debt' came in close second, and was most popular among the Baby Boomers, those ranging in ages 55 to 64.
Surprisingly, Millennials did not vote to 'Pay down debt' as their top resolution, despite the amount of student loans that continue to plaque the generation.
However, the findings of the survey are not a big surprise. In a previous survey, GoBankingRates found that 69 percent of Americans have less than $1,000 in their savings account.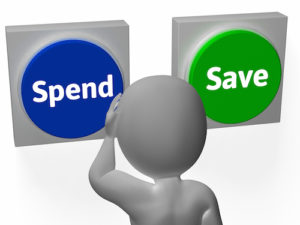 And with the middle class dwindling and getting closer to living paycheck to paycheck, it's not surprising that most people are looking to seriously save some dough.
Horror stories of what it will cost for Millennials to retire is possibly another reason why most are electing to spend less in 2017.
Whether it's saving for the future, or saving to help get out of debt, it appears that 2017 will be a modest year if people stick to their resolution.