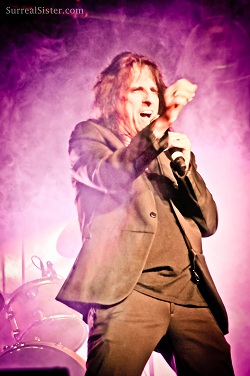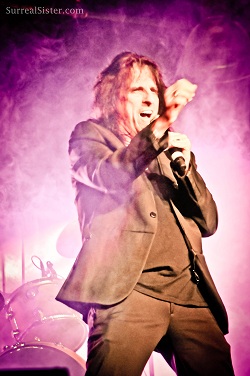 By Lea Haben
PHOENIX, Ariz. –— It was a fun star studded night as people and companies came together to fulfill a lifelong dream of Alice Cooper and his wife Sheryl.  The Solid Rock Foundation is not just a community center for teens —it is a community for teens.  Alice believes that putting music and the arts in the hands of teenagers can be the way to keep teens off of drugs and out of gangs.
I was extremely impressed with both the facility for the kids and with the companies, such as Fender, who had donated all of the musical instruments for the kids.  While touring the facility it was so refreshing to see how genuinely happy and engaged the kids were.  It was immediately obvious to me that Alice and his wife Sheryl are actively involved with the kids and with the center.  It was quite refreshing to see that he really engages these kids and it's not merely just a use of his name.  The children performed on the drums and did a fabulous dance review.
Some of the people in attendance were Debbie Gaby of Sleep America, the corporate executives of Fender, the designers of Night Rider jewelry, and celebrity actor Patrick Warburton (known for his role as "David Puddy" on Seinfeld) who was also on hand for the festivities and to lend star power.
[slideshow gallery_id="3″]
Alice Cooper and his entire family were present and available to meet and greet with the Solid Rock supporters.  SmartFem is one of the proud contributors and supporters of the Solid Rock Foundation.
The star filled grand opening at Solid Rock In Phoenix ended with Alice Cooper and his family singing several of Alice's hit songs including my personal favorite, "School's Out."
All photography courtesy of Surreal Sister Photography