Kendall Jenner's Pepsi Ad Fizzles Out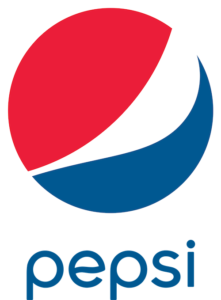 Reality TV star and model Kendall Jenner is receiving backlash for her Pepsi as that was released yesterday.
In the ad, Jenner is posing for a photoshoot when she sees a protest passing by. She decides to rip off the blonde wig she's sporting to join in as Millennials dance in the streets and walk with signs that say "Join the conversation."
At the end of the ad Jenner, leading the protestors, is stopped by a line of officers. Jenner hands one a Pepsi and the officer takes a drink. This is followed by cheers, a conclusion showing all is well again in the world.
But people are not so jazzed by the model's new Pepsi ad, and many news outlets have shared their opinion of the ad, including people taking to social media to give their two cents.
The Daily Beast called out Jenner for cashing in on a resistance she was never part of. The famed model was in Paris for Fashion Week during the Women's March, yet she expressed her desire to be there on Instagram.
Huffington Post described the ad as a disaster, noting the brand used protests that happened before and after Trump's election to their benefit and gain.
Civil rights activists took to Twitter to share their disinterest with the ad as well.
DeRay McKesson tweeted how if only he gave a police officer a Pepsi during a Black Lives Matter protest he wouldn't have been arrested.
Pepsi has announced they are standing by the ad, but it seems the overall majority of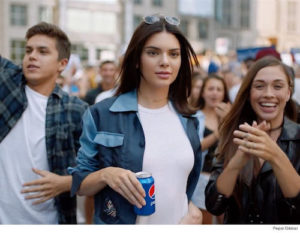 people who have seen it are voting the ad a flop, saying it uses the very real issue of civil rights violations happening in the country to earn a profit.
And people are not taking the casting choice of Jenner lightly, either, claiming it mocks the many protestors who put their safety on the line yet Jenner has never attended a protest before.
Check out the ad and let us know your thoughts.