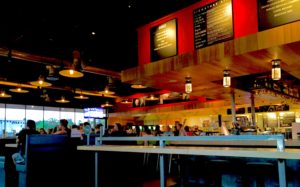 Every year one of my favorite unofficial holidays comes around, National Burger Day! This year to celebrate I dined at one of my new found favorite restaurants, Hopdoddy Burger Bar. Hopdoddy is a specialty burger restaurant with an innovative menu filled with not your average burgers and more!
Hopdoddy is known for serving gourmet burgers topped with a variety of different ingredients. There are burgers made with everything from sushi grade tuna to Angus beef and even a black-bean corn patty for a vegetarian option. But the goodness doesn't stop there! The rest of the menu includes salads created with local farm-fresh ingredients, a selection of indulgent French fries, decadent shakes, and a wide range of cocktails, craft beer and wine.
Although everything is yummy, one of my favorite items on the menu has to be the truffle fries served with truffle aioli. They are tossed in Parmesan cheese and green onion giving them a savory flavor and elevating them from ordinary to elegant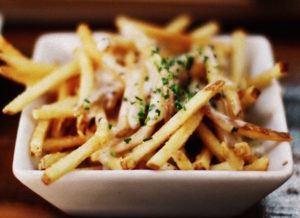 AMAZING! And did anyone say "dessert"? You won't be able to pass up the desserts Hopdoddy has to offer. The Nutella shake is the perfect way to treat anyone's sweet tooth!
The delicious food is only part of the enjoyment though; the atmosphere is wonderful! It is the perfect place for a date night, family dinner, or place to watch the NBA Finals. With its modern décor and family-friendly setting Hopdoddy is a place everyone can enjoy. So, the next time the "where should we go for dinner?" conversation rolls around, give Hopdoddy a try!
Visit one of Hopdoddy's valley locations to taste the deliciousness and experience the welcoming environment! Located on the southeast corner of Scottsdale Road and Mescal Street, north of Shea Boulevard in Scottsdale or in the Town & Country shopping center on Camelback Road and 20th Street in central Phoenix.
Enjoy!