Superwomen do exist…  I just had the honor of interviewing Sheryl Cooper, the wife of legendary rock star Alice Cooper.  It seems to be a rare thing these days for any marriage to last over 30 years and it seems even more so for celebrities.  I have had the opportunity to meet Ms. Cooper and her hubby as well as her three children on several occasions.
It is refreshing to see such a soft-spoken gentle woman put her heart and soul into everything she does.  Sheryl and her husband Alice are quite the philanthropists and have worked tirelessly for years to create the Solid Rock Foundation as a safe haven for "at risk teens"  They were just honored for their philanthropic efforts last month by Debbie Gaby of Sleep America. Despite Sheryl's hectic schedule she met with me after the Solid Rock Grand Opening and just days before accompanying her husband on his European tour which will be followed by Alice's annual Christmas Pudding Gala in the beginning of December.  Here is the interview that ensued.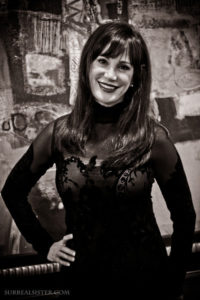 Lea:  Alice Cooper gets a lot of attention but you are the woman behind the rock star, as well as a business woman and mom.  It was great to see you and your children together on stage with Alice at the Solid Rock opening.
Sheryl:  My heart was pretty full to have my whole family there.   I was overwhelmed.
Lea:  It was fabulous to see all these kids at the center and the way they all interacted with you and Alice.  It was very apparent to me that you and Alice are more than benefactors here and that you interact with the kids.  I am a mom and raised 3 teenagers and I can't tell you how much this is needed.
Sheryl:  Well you can be involved in name only or roll up your sleeves and get in there.  We do not know how to do anything in a small way.
Lea:  What was it like to have worked so hard all these years for this?
Sheryl:  It was like giving birth.  It was like being pregnant for 13 or 14 years.  We wanted to create a safe place for kids to go and congregate.  We were daunted in every way.  We looked for years for a property.  It has taken all these time to find the right partner, Genesis Church, who was also looking to build a church.  It's our hope that we are able to take guns and drugs out of the hands of teenagers and put guitars in their hands instead.
Who knows — the next Eric Clapton or Jeff Beck may come out of Solid Rock.
Lea:  Sheryl, it's a privilege and an honor to feature you as our SmartFem Woman of the Month. Also before we conclude can you tell us about this year's Christmas Pudding event?
Sheryl:  Christmas Pudding is always a fun event and we have had quite a line up over the last few years.  This year's Christmas
Pudding show will include: Alice and his band, guitar sensation Orianthi, special performance by Johnny Depp, [who] was very kind and who Alice had met during the filming of Dark  Shadows.  Johnny has joined Alice on stage at several venues during the filming of the movie.  Other featured artists are:  Don Felder, LA Guns, Sebastian Bach of Skid Row — and the show will be hosted by John O'Hurley and Murray Sawchuck.
Lea:  Sheryl, thank you again for your time. Smartfem is very excited to be covering the Christmas Pudding event.  Thank you and safe travels to you and Alice.
Stay tuned for our Christmas Pudding article follow up. In the meantime grab your tickets now at www.livenation.com for the show which will be held on Saturday December 8th at the Comerica Theatre.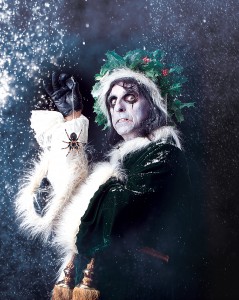 Well everyone I hope that you will join me and our SmartFem crew at the Christmas Pudding event.