Let's face it: A lot of us are stuck in a wine rut. Time after time, we find ourselves in front of the same section at the wine store, and by now we're suffering from Chardonnay Fatigue, or perhaps Cabernet Overload.
Here is your chance to break free! Your challenge (with the help of these articles) is to expose your palate to 10 unique and/or classic wine styles. We'll explain enough about the wines to take the mystery (and intimidation) out of them, and allow you to just enjoy! Remember, wine is all about enjoying with good food, good friends and family.
We'll do this in two parts, Whites first and then Reds, to give you time to sip and savor. And now, Let the Wine Games begin!
Five Classic (and Delicious) White Wines
1 – Gruner Veltliner from Austria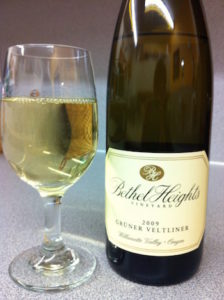 $12 – $20
Let's start with a relative newcomer that's been winning lots of converts lately. Gruner Veltliner is a crisp, clean white from Austria, where cool temperatures create good natural acidity in the grapes, balanced by rich flavor notes of pear and green apple. This white is pleasantly dry but not tart, and makes a great Aperitif.
Get it nice and cold and serve it with goat cheese and toasted almonds. Yum!
2 – Sancerre
from France
$20 – $30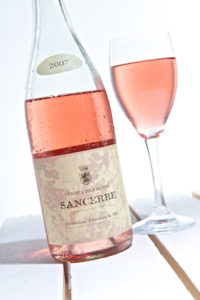 The Loire River Valley in northern France is home to many classic wines. Sancerre is a region within the Loire, and its white wines are made from Sauvignon Blanc grapes. The cool northern climate and chalky soil create a unique character: a backbone of crisp acidity combined with a minerality that makes the wine dry and flinty. Pascal Jolivet is a great producer.
Sancerre is always very elegant as an Aperitif or with seafood, and the classic food pairing is Sancerre with Oysters. Try a glass the next time you're at a Raw Bar!
3 – White Burgundy from France
$15 – $150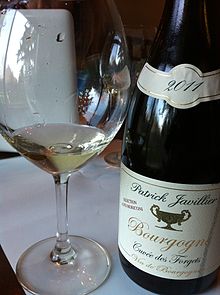 The Burgundy region of France is best known for its reds, but the whites offer a welcome relief from those overly oaky and buttery Chardonnays. In fact, White Burgundies are made from the Chardonnay grape, but the style is beautifully different. French winemakers use little or no oak in the aging process, and cool temps and limestone soils add to the crisp character. Try an inexpensive Macon Villages ($15'ish) to enjoy clean apple and pear notes, or move up to a Chassagne Montrachet ($40'ish) for a very rich but elegant style.
Roasted chicken or seafood make great food partners.
4 – Torrontes from Argentina
$8 to $15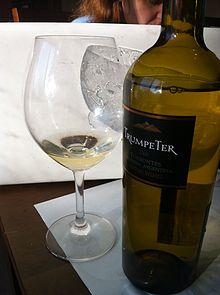 Never heard of this grape? You're not alone. Torrontes is unique to South America, and deserves a lot more attention than it's gotten so far. It will win you over with its lovely floral aromas, intriguing tropical flavors and snappy finish. Most Torrontes finish dry and crisp, but there are a few with some sweetness ("New Age" is one of these).
Susana Balbo's Crios Torrontes is great with appetizers, salads or light entrees.
5 – Sauternes from France
$25 for a half bottle to $600!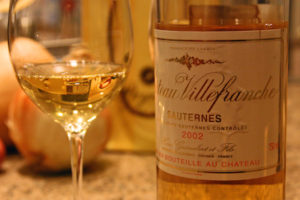 We have to include this dessert wine, because it's one of the world's iconic wines and is absolutely a taste revelation. Made from Semillon, Sauvignon Blanc and Muscadelle grapes, its magic is created by "noble rot" — yes, a fungus that causes the grapes to shrivel and develop amazingly rich, sweet flavors. But this is no ordinary sweetness: the intense apricot and honey flavors are balanced by natural acidity on the finish that stops it short of becoming cloying. There are many good Sauternes in the $25 range (for a 375ml bottle), but to experience the best of the best, find a rich friend who'll pony up the $300 to $600 for Chateau d'Yquem, one of the world's great wines.
Sauternes is spectacular alongside Creme Brûlée, but the classic food pairing is Foie Gras!
Stay tuned for Part Two, our Red Adventure…