What to Watch: Women on TV
Has your television been looking a lot more female lately? You would not be wrong. Rejoice in this new trend and hope that it is here to stay! Women have been taking on more leading roles and are starting to be recognized for their work on the creative end.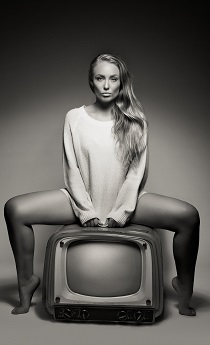 Women are flourishing in the era of "streamable" media. Netflix, Hulu, and Amazon have created an outlet for diverse storytelling and women immediately jumped at the opportunity. With shows like Orange is the New Black, Handmaid's Tale, Grace and Frankie, and many more, the female perspective is becoming more prevalent.
Streaming services offer more freedom and usually the quality of the content is not affected by the outlet. Shonda Rhimes has even left ABC for a Netflix deal.
While it does seem a little sexist, paying anywhere between $8-15 for an increase in female driven content, the television industry does not do well when people opt for these services.
Despite there being a deficit on new shows with female leads, there are many shows that pass the Bechdel Test that were released or are returning in 2017.
Check out these women led shows before they return!
Big Little Lies– Based on a novel written by Liane Moriarty. Reese Witherspoon, Nicole Kidman, Shailene Woodley, and Zoe Kravitz are just a few of the powerhouses in this show with Emmy nominated performances from Witherspoon and Kidman.
Jane The Virgin– Jane the Virgin is not new to the television or streaming scene. Returning for season four in October, Jane and her family are growing as is the drama and comedy in her life. A great option if you want to binge an already established show where you can easily get attached to the characters.
The Handmaid's Tale– Elizabeth Moss stars in this Hulu original series. This show has the ability to make you laugh, cry, and turn your stomach with the impositions placed on these women's lives.
Veep– Julia Louis-Dreyfus just finished off her sixth run as Selina Kyle in this HBO comedy. Season 7 is confirmed by HBO, but make sure you catch up on the hilarious vicious cycle Selina Kyle experiences as the Vice President.
While there are many more shows with talented women, these will give you at least four months-worth of hilarious, dramatic and heartfelt content.