"Are you having a nice day out with your grandparents?" is not something I enjoy hearing people ask my 5-year-old son. I am only 47 years old, and I hope I have not let myself go that much. Does being in my 40s make me too old to be a new parent?
It seems that the age that parents are having children is on the rise the last two decades according to the National Center of Family & Marriage Research. In 1987, the average age of men having their first was child was 25 and for women it was 22. In 2010, the average ages for men had risen to about 27 and 24 for women. Between 1980 to 2014 there was a 58 percent increase in the number of men becoming new fathers who were 35 years and older.
It is not too uncommon in society for men to have children in their later years– George Lucas was 69, Steve Martin was 67, and Clint Eastwood 66 when they had children. I have two daughters from a previous marriage and my first was born 1994 and so I waited 18 years to have my son.
Charlie Chaplin had 12 children and he had his last when he was 73 years old. Rod Stewart had his last child in 2011 when he was 66, and he has 8 other children. Dennis Quaid had a child when he was 30 and then he had another child when he was 53.
Related: CHANGING THE WAY WE AGE
In some cases, when couples are having children in later life, especially when the mother is older, they are using surrogates or adopting. In some cases, older men have younger wives, such is the case with Donald Trump who had his last child at 62, while his wife Melania Trump was only 36 at the time.
Fertility is an issue for both men and women the older they get. For women, their fertility begins to wane, as they are born with the number of ova they will have for a lifetime. For men, they produce hundreds of millions of new sperm every 16 days, pretty much until they die.
There are risks to a child the older a woman is, such as Down's Syndrome and other genetic disorders. Even though men are producing sperm at phenomenal rates, after the age of about 30, environmental factors such as toxins, and radiation, combined with biological age can result in mutations of the sperm being produced. According to an paper in Nature Medicine, after the age of 30 men pass on about 55 mutations, and that number increases by a factor of two every year after that. This puts a baby at risk for problems such as autism, schizophrenia and bipolar disorder.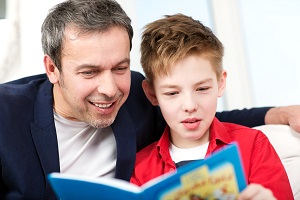 With such risks, why are men and women waiting later in life to have children?
According to the National Survey of Family Growth, education seems to be a significant factor. Men and women who earned Bachelor's Degrees on average waited 5 years to have their first child- 31 for men and 28 for women. This was a close gender gap when compared to ages of men and women who did not graduate high school. The average age of first time mothers who dropped out of school was 20 compared to fathers who dropped out school and decided to have their first child at around age 24.
Women face the question of career or family. They often believe, unfairly, that they must choose, because having a child not only could stunt their upward trajectory through a company, but in some cases, they may find themselves starting over again if they choose maternity leave. It was a very difficult choice for my wife to stop working for 5 years to be home with our son. It is a decision that she does not regret, but when she decided to move back into her career space, she was faced with challenges of being out of work too long and being older trying to start over again.
This is a challenge many women face, and those that chose to leave their careers to have a family, decide that rather than starting over, they begin their own businesses. According to the National Women's Business Council, as of 2012 there were 9,878,397 women owned businesses, which was a 26.8% increase from 2007. Of these businesses, 89.5% percent had no other employees other than the owner, but were generating $229.2 billion dollars in revenue. In 2012, the women owned businesses with employees paid them $263.7 billion dollars, and generated $1.2 trillion in receipts.
I am in a situation like many of these entrepreneurial women, I am a stay at home dad who runs a business at home, while my wife has once again entered the workforce. Being a stay at home parent is challenging as well as being a sole proprietor of a company, but doing both at the same time takes a lot of planning and daily adjustments. The result is the best of all worlds as I am able to spend a lot of time with my son and also contribute to the finances of the household doing what I love to do- write.
There are advantages to being a new father later in life. Biologically, my testosterone levels are dropping at a rate of about 1% a year, and so I am a much mellower dad than I was in 1994. I have the wisdom that comes with age, which means that not everything is a crisis this time around. Because I am older I also have greater financial resources than I did just graduating college, and more time to spend with my family.
I am not quite ready to be a grandfather yet, regardless of what my gray hair may lead people to believe. As my child prepares to go into Kindergarten this year, I am reminded at the speed at which children grow, and so I intend to savor every moment.