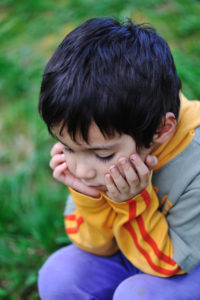 Post-election fear continues to spread across America for those who have witnessed hateful or racists behavior.
In first ten days after the election, 867 cases were reported to the Southern Poverty Law Center including hateful harassment or intimidation, according to CNN.
In a video statement made by U.S. Attorney General Loretta Lynch, the FBI announced in their 2015 Hate Crime Statistics an increase in hate crimes against Jewish people, LGBT individuals and African Americans, along with a 67 percent increase in hate crimes against Muslims, according to the US Department of Justice.
Media coverage has shown the many circumstances relating to protests, xenophobia, islamophobia, racism, and attacks and threats towards the Muslim population. This is an extremely sad commentary on our worldly situation.
As parents, we must help our children learn how to understand different races, cultures and ideologies, and be open-minded and accepting of others. But these lessons are learned by the example we set forth, and how we verbalize our thoughts and opinions.
Children and teenagers are very aware of what is going on around them by listening to conversations, watching television and engaging in social media.
In an online survey sponsored by Teaching Tolerance, more than 10,000 educators and teachers were asked a series of questions regarding how the school's environment has changed since the election.
Forty percent of teachers said they heard students using derogatory language, and many teachers reported incidents of hateful speech or signs drawn on school property, according to CNN.
The emotions absorbed by children can cause them fear and anxiety. Witnessing this type of behavior at school, being victimized, or hearing about hateful actions on the news can all be contributing factors to how children respond to what is going on around them.
To help alleviate stress or fear, some strategies you may want to implement as a parent are:
Monitor their television and social media outlets

Have open conversations with them, but support them by validating their fears and concerns

Teach them healthy coping skills by telling them things will settle down

Encourage them to research for factual information, and not hearsay

Play calm music in your home, light candles, sing songs, watch funny movies, and read stories about courage and resiliency

Discuss bullying situations and teach them how to be tolerant and not violent

Let your child know they are safe, and provide safety tips

Encourage them to find a trusted teacher or counselor if they are feeling anxious about violence at school

Talk about something positive every night at the dinner table

Share funny stories about your own childhood
With the holiday season here, one way to teach love and tolerance is to volunteer at non-profit organizations, participate in community outreach projects, and show daily acts of kindness towards friends and relatives. We must help heal our children and prepare them for the world they are going to grow up in.