Home security systems can be hardwired, wireless or a combination of the two. Regardless of the method of connection, the basic components of a home security system are: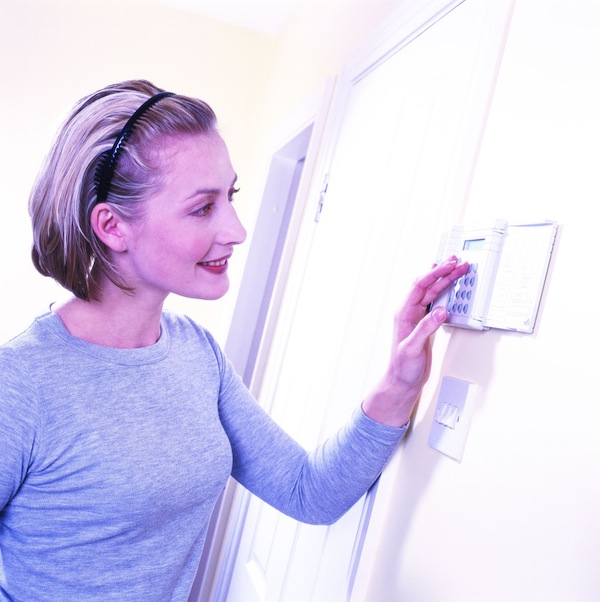 •  Contacts or sensors used to detect intrusion at exterior doors and windows.
•  Motion sensors to detect an intruder once they've entered your premises.
•  Keypad to arm and disarm the system, as well as system programming.
•  Control panel, or the brains of the home security system that receives the alarm notice, sounds the siren and communicates the alarm condition to the monitoring company.
Other home security devices, features and options are important to consider in the design of your specific home security system.
Keypads: There is a wide variety of keypads to control your home security system. Traditional keypads look like a push button telephone. Newer, easier to see and use keypads incorporate icons and touch screen technology, just like a smart phone.
Smoke and fire detectors: Having these devices communicate with the control panel alerts the monitoring company of the fire and they will immediately dispatch the fire department.
Panic buttons: Wireless panic buttons can be worn on a pendant, bracelet, belt clip or on your keys. In the event of an emergency, such as a home invasion or medical emergency, depressing the panic button will immediately communicate with the monitoring company and help will be dispatched.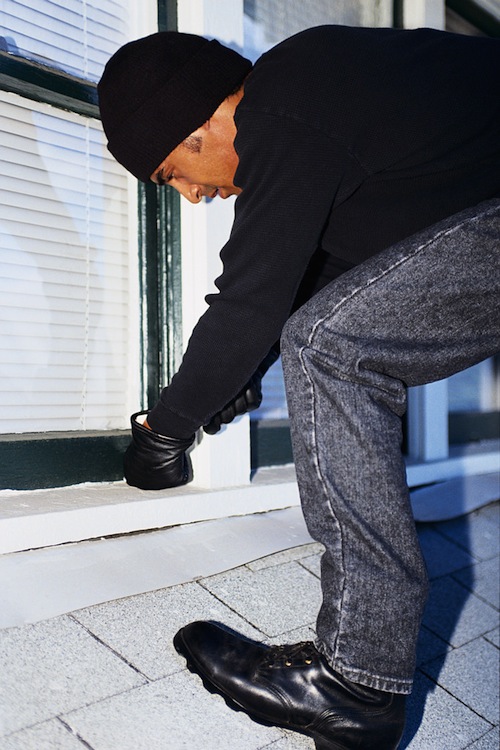 Glass break sensors: These sensors can be used to cover large areas of windows/glass. Glass break sensors may save you money by reducing the number of window contacts. In addition, the glass break sensors will detect the breaking of glass and immediately trip the alarm and sound the siren, as well as calling the monitoring company. Many homeowners prefer this type of protection to keep the intruder outside the home, instead of motion sensors.
Asset tags: Many homeowners have valuable items outside, like TV's. To protect them from theft, asset tags can be used. The tag will detect motion (like the TV is being removed from the wall bracket), as well as a tamper switch. If either condition is detected, the home security system will trip the alarm, sound the siren and call the monitoring company.
Water or flood sensors: One of the most frequent homeowner insurance claims is because of water damage. Adding water sensors to your home security system will detect the water and notify the monitoring company. The monitoring company would in turn contact the homeowner to alert them of the problem.
Communication method: Until recent years, using your home telephone line was the typical way to communicate alarm conditions to the monitoring company. However, with the decline of traditional home telephone lines came the need for alternate methods of communication. Communicating to the monitoring company can be accomplished using radio or cellular communication devices, as well as a traditional landline.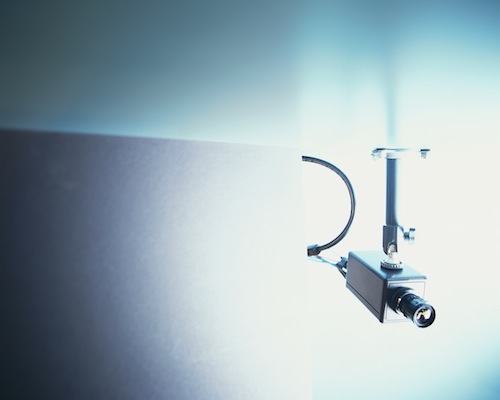 Video surveillance: With more and more single parent households and households where both parents must work; the need and concern for the safety of their children have increased. In addition, seniors want to maintain their independence for as long as possible, but their adult children worry about their safety and security. Video surveillance is an affordable and effective way to see exactly what is going on at your home or your parent's home. Home security systems can send you text or email notifications, along with video clips. So, for example, when your daughter comes home and disarms the home security system at 3:15, you can receive a video clip showing her coming home, safe and alone. In addition, you can remotely look in on live video any time from most web-enabled devices.
Home automation: Home security systems aren't just for emergencies and protection any more. You can also use your home security system to remotely control your thermostats, lights, locks, surround sound system and other small household appliances. You can stay in touch with your home and be in control of your energy bill and always give the perception that someone is home.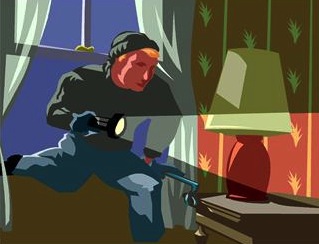 Physical protection:  No, I'm not talking about having or using guns to protect yourself or your property. Your home security system should also include sturdy window and door locks, steal door strikes and hinges too. If you have a sliding door, have a pin or locking pin installed. These devices will keep the door from being lifted off the track and set aside for easy entry. The stick you probably have in the track is good for two things: to keep the door from moving sideways and as a weapon to be used against the intruder.
As you can see, there are a lot of potential components to your home security system. Installing and using a home security system is a smart move; being certain that it is designed to meet your unique and specific needs and concerns is even wiser. Home security systems are the best to help detect an intruder and keep your home and family safe.