Eating healthy has become quite the fad.  So much so that numerous health conscious shops have recently been opened.  People are going on juice cleanses, replacing meals with protein shakes, and making sure they are completely aware of what is going inside their bodies.
You are what you eat.  In order to be fit and healthy you have to eat food that is good for you…easier said than done, right? Especially when healthy food always seems to taste significantly worse than greasy, buttery, chocolaty, yumminess type foods.
Luckily, I have found a few places around the valley that provide their customers with healthful food and drinks that taste amazing: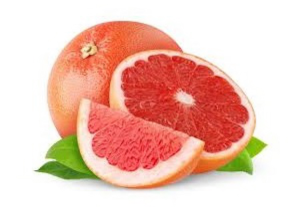 HB Wellness
This smoothie and juice bar creates delicious protein shakes using Herbalife products.  Over 30 different flavors to try, my favorite being White Chocolate Reese's. Trust me you won't be disappointed!
Original Chopshop & Co
This restaurant is targeted towards health enthusiasts on the go!  Offering fresh ingredients in meals for breakfast, lunch, and dinner.
Kaleidoscope Juice
Cold pressed juices, smoothies, and high vibe all organic food can be found at Kaleidoscope Juice.  If you are looking to do a juice cleanse this is the perfect place!  If you are simply craving a smoothie I recommend "strawberry warrior" containing goji berry, strawberry, almond milk, almond butter, sunwarrior protein, and banana.  Refreshing!
Nektar Juice Bar
Another way to juice!  Their cleanses, smoothies, and acai bowls are a must. The juices at Nektar have been created to insure everyone is consuming the necessary fruits and vegetables.
These are only a few possible health food shops; there are many more options when it comes to eating healthy while still satisfying your need for tasty food and drinks.
Remember, being mindful of what you eat can affect your overall outlook on life.  Eating healthy can improve your mood, give you energy, help control your weight, and keep your body strong; all essential to living the best and longest life you can.