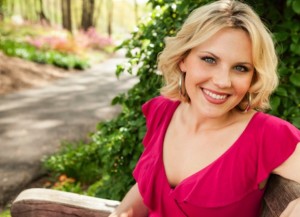 We all have days when we just want to leave the house wearing yoga pants with our hair in a clip; hoping we don't see anyone we know. The reality is that you never know who you might see in your travels and first impressions leave a mark…sometimes a bad one. Looking fabulous at any age isn't complicated if you have these tips to keep you at the top of your game from head to toe.
Embrace change… It seems a woman's body is in a constant state of change. Whether you're in your 30's, 40's, 50's or 60's, it's life-giving to embrace the changes to your body. Don't be afraid to test a new facial regimen as your skin adapts. Maybe, try a new shampoo and conditioner. You could even hire a health coach if you're hoping to lose weight and get more active.
It's all about being who we are at any age. Sometimes we need to take a look in our closet to make sure we're dressing for the age we are, not the age we wish we were. Dressing younger doesn't make you look younger…it makes you look out of place. Dressing age appropriately makes everyone at any age more beautiful.
Wash that gray right out of your hair… Just because gray seems to be the trend doesn't mean you have to be gray. Ch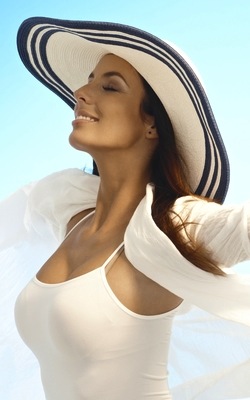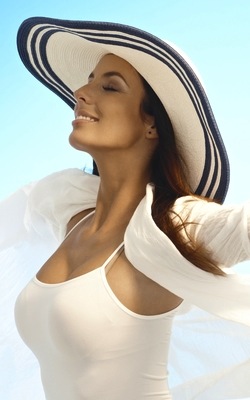 oose what's right for you! Whether it's gray or another color, it's important to maintain your hairstyle. Leave the hairclips and barrettes for the kids! Style your hair before leaving the house; you will look and feel finished…even on those days when you don't want to go anywhere.
Avoid coffee and red wine… If time has taken its toll and your teeth are looking dull or yellow from coffee or red wine stains, consider getting your teeth whitened. It is sure to brighten your smile and help you look and feel your best.
Know your color palette and clothing styles… If you see pictures of yourself and wonder what you were thinking wearing a particular color or style, it's time to make an appointment with an image consultant. You may be wearing the wrong color for your skin tone or the wrong styles for your body type. Ask for a color analysis to determine the best colors for your skin tone, as well as a body type evaluation.
When it comes to clothing, it doesn't matter what the number is on the scale, we each carry our weight differently. Some carry in the hips and thighs while others carry in the stomach. Different styles of clothing accentuate different body types. Understanding the best styles for your body type will ease the pain of shopping because you can skip what doesn't work and choose the styles and colors that look best on you.
Establish a "go to" wardrobe… Once you understand the colors and styles that look best, you can create a capsule "go to" wardrobe of items that match your new found style. Choose basics like jeans, black blazer, and a white button down shirt. You can add color to your outfit with scarves and other accessories. It's a great chance to go through your closet, keep what works, and give away items that aren't part of your "new" style.
Looking fabulous at any age isn't complicated…especially when you're working with an image consultant who can help you find the colors and styles that work best for you!