What does it take to break the internet? Apparently nude photos of Kim Kardashian. In her attempt to "break the internet," Kim's nude photo shoot with Paper Magazine was shared around the world and promptly talked about by every media outlet.
While Kim Kardashian exposing herself isn't exactly news, the underlying issue of women and sexuality was as controversy sparked over the topic. Some people are applauding Kim for proving that women can be mothers and still be sexy. Other people are complaining that because Kim is a mother, she should cover up and be a better role model for her daughter.
I've spoken about women's sexuality before, when Rihanna walked the red carpet in a sheer gown leaving nothing to the imagination. And while I respect women for being confident in the way they look and proud of their bodies, I think there is a fine line between sexuality freeing women and hurting women.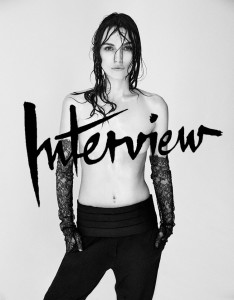 For instance, Keira Knightley recently agreed to go topless in a photo shoot with Interview Magazine. Her one condition — she was not allowed to be photoshopped afterwards. The self-described feminist has also talked about expectations for her to look sexy on the red carpet, which she deems ridiculous.
While this particular shoot didn't receive nearly as much attention as Kim's, likely because Keira isn't a mother and isn't as voluptuous as the Armenian celebrity, headlines read "Keira Goes Topless" and "Keira in Sexy Photo Shoot." The fact that there was a purpose behind the shoot was almost entirely left out of the coverage.
Ironically, I don't think this shoot was meant to be sexy at all. The actress isn't sticking her butt out or looking sexually suggestive. She simply just doesn't have a shirt on, and she did so partially to take a stand against the media's overuse of Photoshop. In the actress' own words, it doesn't matter what shape you are.
For Keira, going nude meant showing readers what she really looked like and how everyone looks different. It is our differences that makes us beautiful. In this example, Keira going topless allowed other women the freedom to feel more confident about their own bodies.
Alternatively, it appears Kim Kardashian used her sexuality to gain more fame and more money. While I'm probably one of about 20 people who actually read the article that went along with the now famous photo shoot, I was disappointed to find nothing more than I expected. The entire article was about what else but her body, fame and fortune. She wasn't taking a stand against any issue, nor did she explain her choice to go completely naked. Granted, the 34-year-old mom received a lot of criticism for her weight during her pregnancy, and this shoot certainly proves those haters wrong.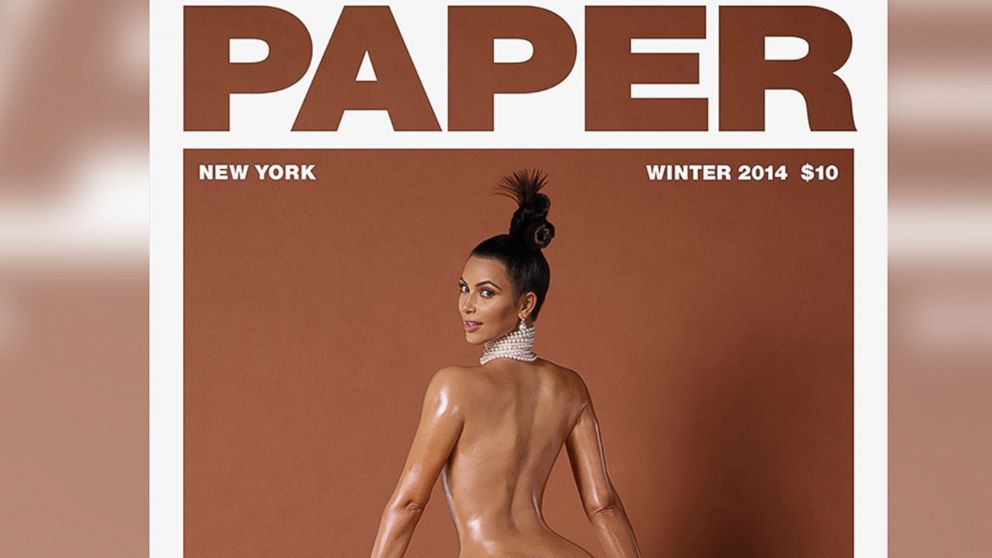 The difference between Keira and Kim's nude shoots, however, is that Kim is promoting women as nothing more than sex symbols. When a picture of a naked woman is expected to "break the internet," what are we saying? I don't see it as beneficial to continue to splatter nude pictures of ourselves in the media and call it our prerogative as women to do whatever we want with our bodies. While Kim's photos were also reportedly "untouched," all she has done is prove that a women can build an empire entirely by taking her clothes off. Meanwhile, Beyoncé is an advocate of feminism and has also been able to establish her sexuality as a mother — all while vowing never to pose nude. Therefore, in my opinion, Kim's nudity is setting us farther back as women.
This is not the future I hope for when I think about future generations of women. I want freedom and equality to mean that women will get the same pay, rights and respect regardless of race, gender, or sexuality. Twenty years from now, I don't want the furthest progression women have made to be that we have the right to be naked. We can do that on our own time. Feminism is about more than taking off your clothes, it's about taking a stand. How will you make your voice heard?