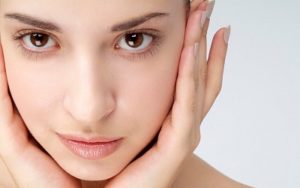 The new and refreshing way to cleanse your body of the toxic and unhealthy substances that you put into it every single day. I am talking about a teatox! A detox but with tea..sounds simple enough!
I decided to go on this teatox journey after constantly feeling bloated and unhealthy on the inside. My friends recommended I try a detox of some kind. After minutes of googling "detox" I found SkinnyMint. The easy way to cleanse your body. While looking on the website I read testimonials on how these teas, filled with natural ingredients, cleanse and help you lose weight. No dieting or working out needed to see results! Of course, I was automatically skeptical. No dieting or working out but yet you lose weight…? Impossible! I ordered immediately!
And now…my tea has arrived. Beautifully packaged, I might add. I purchased the about $55 28 day Morning Boost teatox with the free Night Cleanse. The Morning Boost is supposed to wake you up and give you the energy you need to take on the day. Because it is 70% caffeine your need for coffee may diminish…we'll see about that. You are supposed to consume one cup of the Morning Boost tea every morning and one cup of the Night Cleanse tea every other night before bed. It is important to know that the packages contain the tea bags, so no need to brew tea leaves of any kind! All you have to do is put the tea bag in hot water and let it soak before drinking.
How hard can this be? Drink some tea, eat meals as usual, and CLEANSE.
So…I have my tea and I am ready to begin the SkinnyMint Teatox. I definitely will be interested to see what happens. If I lose weight, feel less bloated, enjoy the taste of the teas, and have my body flushed out like a detox is supposed to do. I will document my 28 day journey to a better and brighter me!