If you have come to the end of the 12 to 15 years of life expectancy of your current HVAC (Heating Ventilation and Air Conditioning) unit, you might be wondering what to do next. Recently I caught up with Paul Kelly of Parker and Sons and "To Fix It" to get the answers. Paul sat down with us and gave us some great ideas and advice on how to extend the life of your air conditioner with proper care and maintenance before having to spend thousands of dollars on a new air conditioning system.
Give it some attention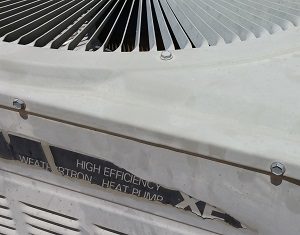 In the southwest United States the weather conditions will take a huge toll on your air conditioning unit. Protecting it from the sun and the elements can go a long way. Placing your HVAC in the shade or strategically planting shrubs will help keep the unit cool and be less stressful on the system. Always check your outdoor unit for dust and debris and keep objects away from the coils that can cause a costly repair.
Related: The Best Maid Service in the Valley
Prevention is key to extending the life of your HVAC unit.
Paul Kelly of Parker and Sons recommends two yearly check-ups. Most manufacturers and home warranty companies will void an HVAC warranty if it has not been professionally serviced at least once a year. Even a top-of-the-line air conditioning unit will not last it's full life span without a check up once or twice a year. Scheduling maintenance twice a year keeps you in front of costly repairs and having to deal with major problems in the middle of a hot summer. Average repair costs of an HVAC system can be between $250.00 to $300.00 while regular maintenance costs less.
Top 3 tips for prolonging the life of your air conditioner from Paul Kelley of Parker and Sons

Keep filters clean in the house, dirty filters makes your air conditioner work harder.
Tune-ups and scheduled maintenance every 6 months
Keeping the outdoor unit and coil free from debris

Parker and Sons is one of the oldest and largest service industries in the valley.
When to call it quits
Eventually your air conditioner will have reached the end of its useful life and will need to be replaced but maintaining it properly will not only keep the HVAC working longer but will help you know how much life is left so there are no surprises.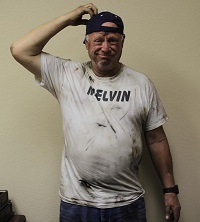 Which brand is the best?
There are several great brands such as Trane, Carrier, Lennox and up and comer Daikin. The importance of brand, however, is secondary to proper installation and even the best HVAC systems will fail prematurely if not properly installed.
What should we set our thermostats at to reduce costs?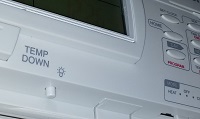 You should set the temperature to what is comfortable for you and your family in your home at different times of the day. Typically, most people will set 76 to 77 degrees while you are at home and 80-82 while you are away. The best thermostats are programmable ones that will automatically adjust the temperature around your personal schedule so you don't have to think about it.