ABC Cancels 'Roseanne' After Racist Tweet
Roseanne Barr is under attack after tweeting a racist tweet about former President Barack Obama's aid Valerie Jarrett on Tuesday.
The tweet, which has since been deleted, read if the "muslim brotherhood & planet of the apes had a baby=vj." Jarrett is an African-American woman and considered one of Obama's most influential senior advisors.
It didn't take long for the tweet to spread like wildfire, and shortly after it hit the masses Barr tweeted an apology for her insensitive joke.
I apologize. I am now leaving Twitter.

— Roseanne Barr (@therealroseanne) May 29, 2018
Later that evening, Barr reappeared on the social media platform to continue issuing apologies while also attempting to slightly defend the poor choice she made earlier that day.
guys I did something unforgiveable so do not defend me. It was 2 in the morning and I was ambien tweeting-it was memorial day too-i went 2 far & do not want it defended-it was egregious Indefensible. I made a mistake I wish I hadn't but…don't defend it please. ty

— Roseanne Barr (@therealroseanne) May 30, 2018
Barr explained that the sleeping pill Ambien, combined with a holiday weekend, was to blame for her insensitive joke. But regardless if Barr's racist tweet reflects her true feelings, or if it was a tipsy joke gone wrong, the consequences have already hit the star hard.
ABC has cancelled "Roseanne," and Viacom pulled the plug on showing reruns of the hit show on their channels which include TV Land and CMT.
Just a few months ago Roseanne Barr made a huge comeback by reprising her famous role on the hit sitcom "Roseanne." Now, in just a matter of hours, the comedian has managed to loose her show, agents, and any other ties she has to Hollywood.
The comedian has long been known for her abrasive and crude humor, not to mention being widely outspoken about her political views. Her show discussed family members voting for different candidates and how people handle political divide.
While most people agree the tweet went too far, and the abrupt cancellation of her show is necessary, others have taken to social media to point out that it's not just Barr who makes foul jokes, and that a culture of racism and bigotry has created this kind of environment and social climate.
The New York Times writer Roxane Gay points out in her op-ed for the publication that "The cast, the writers and the producers knew what Ms. Barr stood for when they agreed to work on the show. Everyone involved made a decision to support the show despite its co-creator's racism. They decided that their career ambitions, or desire to return to network television, or financial interests would best be served by looking the other way. It was only when Ms. Barr became an immediate liability that everyone involved finally looked at her racism and dealt with it directly."
Although the consequences for Barr's actions are fair, let's not forget how many other comedians, politicians, celebrities and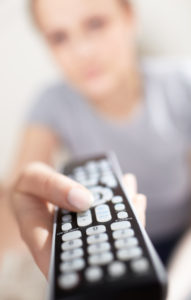 public figures have also expressed their personal racism, bigotry and xenophobia on social media or other platforms, with some never held accountable.
Hopefully, in the wake of Barr's Ambien-induced tweet, lessons will be learned when it comes to fostering a culture that has learned to turn a blind eye to the very fact that racism still exists in this country.
Because in the end we should all be held accountable for engaging and giving life to anything that brings fear and stereotypes to any race, religion or ethnicity.