Maricopa County Animal Care Offering Free Pet Adoptions This Weekend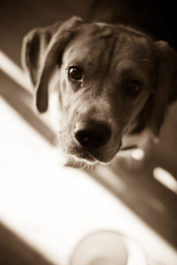 The Maricopa County Animal Care and Control is asking for the public's help to try and find new homes for the more than 800 dogs and cats that are currently at the shelters.
Both county shelters are at capacity, and in response to the overcrowding the MCACC has decided to hold free adoptions this Friday and Saturday, according to ABC15.
Free adoptions are available for any dog or cat over 6 months old. The shelters are staying open an hour later on Friday, April 21, to help accommodate interested adopters.
The shelter hours are 11:00 a.m. to 7:00 p.m. on Friday, and 11:00 a.m. to 5:00 p.m. on Saturday.
The two county shelters participating in the free adoptions this weekend are:
Maricopa County Animal Care West- 2500 S. 27th Ave, Phoenix
Maricopa County Animal Care East- 2630 W. Rio Salado Pkwy, Mesa
In February, the MCACC announced their plan to achieve a no-kill community status. This is different from a no-kill shelter in that the MCACC can't guarantee they won't have to put down an animal due to age, illness, or behavioral issues.
Both county shelters take in any animal that arrives at their front door, no questions asked. Because of this policy the shelters have been experiencing overcrowding, and have reached out to the Phoenix community several times for help.
One method of hopefully getting healthy dogs out of the shelter life is to hold free adoptions. The MCACC has also adopted a new program called "Playing for Life," which allows shelter dogs time outside with other dogs, a break from living in their kennels.
The program's aim is to provide shelter dogs with much needed socialization and play time to hopefully help with the stress associated with living in a shelter.
The environment is said to calm dogs down, and hopefully make them better contenders for adoption.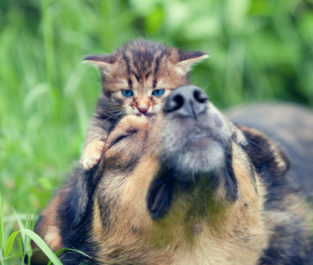 Community outreach programs are also said to be in the works. These programs will provide owners with the tools and resources they need to hopefully keep their pets and avoid surrenders.
Many people surrender their pets out of frustration, or because they have hit hard times and can't provide them with proper care.
The MCACC hopes with all the tools they are providing to the community they will see less healthy dogs and cats in their shelters, and more in happy forever homes.