Maids to Order Cleaning Arizona One House at a Time
One Maid, One Home!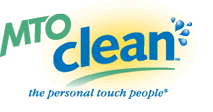 Maids to Order is A National Franchise of Full Service Cleaning and Housekeeping Professionals.  Established in Scottsdale, Arizona in 2004.  Corporate Headquarters in Cleveland Ohio, since 1988.
Our ONE MAID, ONE HOME policy gives you PEACE OF MIND and MORE TIME… experience the PERSONAL TOUCH difference today!
Maids to Order provides housekeeping services for people who are tired of team cleaning, want One Maid in their home, that is customized to their liking and that fits well within their budget. Other services include property management, personal assistant and errand services.
Maids to Order give you our Personal Touch promise to treat your home as if it were our own. While some companies send teams of cleaners and others force you on a rotation plan. Our philosophy is simple, we will meet with you personally to discuss your cleaning needs and develop a custom service plan to fit your lifestyle and schedule. Our franchisees cross train their staff so in cases of unforeseen circumstances your regular Maid can be substituted by another Maid who knows your home and cleaning preferences.
OUR 100% GUARANTEE: We expect to earn your trust with every cleaning.  We don't require signed contracts and we guarantee our work. If you're not satisfied, neither are we. Call us within 24 hours of the cleaning and we'll re-clean the unsatisfactory area immediately, for FREE.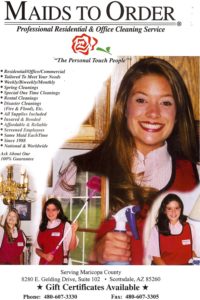 Gift Certificates in any denomination for house cleaning services are always available:  Call our office for details! We even deliver them to you, up to 40 miles.
Call us for a FREE in-home estimate! 
480.607.3330
Like us on Facebook!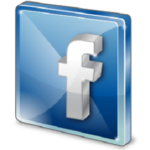 8280 East Gelding Drive — Suite 102

Scottsdale, AZ 85260
EMAIL:  maricopa@maidstoorder.com
WEBSITE: mtoclean.com
Residential/Office/Commercial Cleaning Franchise, Maids To Order Of Maricopa County, AZ,  located in the Scottsdale Airpark.  Maids To Order services Residential/Apartment-Condo (MOVE-IN/MOVE-OUT, HOTEL READY), Office Cleaning and Commercial offices. Bonded and Insured. Member of the Scottsdale Chamber of Commerce and the  Better Business Bureau, Service Magic and Linkedin.