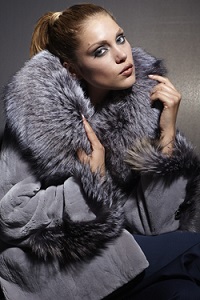 Evans Furs & Leather has been known as the finest fur retailer throughout the Scottsdale Arizona area and the entire Southwest since 1987. Evans has over 150 years of combined experience in the fur industry.  Evans Furs also offers services such as fur appraisals, fur cleaning, fur restyling, fur repairs, fur storage. Evans offers highest level of fur and leather care in Arizona. Our salon houses the the Southwest's most fashionable collection of furs, leathers, fine fabric outerwear and fur accessories.
Evans highly trained professional staff is available to serve you and help you pick the garment or accessory that best fits your unique needs and taste. From classic to contemporary, the salon's extensive collection is perfectly suited for Arizona. Whether you are shopping for a special gift, or just want to treat yourself, Evans is the place to purchase your furs, leathers, fine fabric outerwear and accessories.
Don't forget, Fur is the most renewable and biodegradable product you can find! Shop and restyle with Evans and GO GREEN!
Arizona Fur Services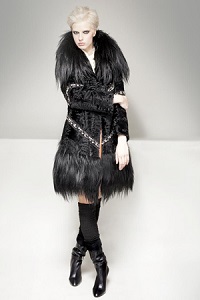 Fur Restyling – We'll restyle your old fur into something completely new and exciting again!
Fur Care – Allow your garment proper space in your closet. Never keep your fur coat in a plastic bag. Plastic may be used for transporting your fur coat on a limited basis. Wear a silk scarf at the neck of your coat to protect the collar from perfume.
Fur Cleaning – We provide expert fur cleaning, fur coat conditioning services, leather coat cleaning, leather coat conditioning, shearlings coat cleaning and shearlings coat conditioning. We also expertly clean and condition wool coats, fur trimmed coats and most specialty outerwear.
Fur Appraisals – Your fur coat, fur jacket, fur cape, fur stole , fur-trimmed coat, shearlings coat and shearlings jacket are each valuable. Be sure not to be uninsured or underinsured. For a nominal charge, we will thoroughly inspect, prepare and issue a formal written appraisal for your insurance, resale or estate purposes.
Fur Repairs – It is very important to bring your fur items for repair as soon as you notice a slight rip, tear or other sign of excessive wear – visit us and we will inspect and tell you how to care for your valuable fur, shearlings, leather and specialty outerwear.
Fur Storage – Both standard and cedar closets are not suitable for storage unless they are equipped with proper air circulation, and maintain a constant 50 degree temperature and 50% humidity to maintain valuable moisture. Caution! The smell from the use of cedar and mothballs will adhere to fur, leather and wool, creating lasting unpleasant odors. Our state-of-the-art temperature and humidity controlled vaults protect your valuable furs from damaging elements and conditions.
In keeping up with today's ever-changing fashion scene, we have broadened our collection substantially.
A visit to our outerwear boutique is the only way to truly experience the exciting and updated shopping experience that we have created at Evans Furs and Leathers.
We offer something special for every age at every price range. Evans Furs is a holiday shopping MUST!
15435 North Scottsdale Road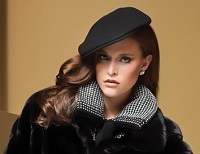 Scottsdale, AZ 85254
(480) 945-4600
Give us a call or come stop by the salon today!