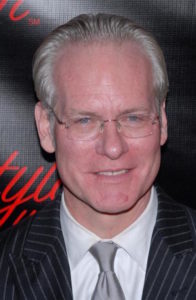 Gone are the days when stick figures like Twiggy were the norm, and the quintessential idea of the perfect shape for a woman.
The average American woman now wears a size 14, according to Business Insider, yet plus-sizes begin at size 14.
Surely, when the majority of women now fall under the plus-size category (67 percent to be exact) and spend close to $18 billion of a $108 billion dollar industry, designers would be flocking to dress them.
The simple answer is, No.
In an essay penned by Tim Gunn, famously known for his mentorship on the reality show "Project Runway," he explained how more designers are refusing to dress plus-size women, even though the demand for clothing is increasing.
His September essay for The Washington Post went on to explain that many retailers, Nordstrom, J.C. Penney's and Nike, all had a very limited selection of plus-size clothing.
Gunn, a veteran of the fashion industry, wrote how designers blatantly express their disinterest in even attempting to design for a larger woman.
"I'm not interested in her," wrote Gunn of a response he received from an unnamed designer.
"I don't want her wearing my clothes," another said.
Why, you ask? Why are so many top designers refusing to design for not even the plus-size woman, but now the average-size woman?
Simply put, Gunn says it's a "design failure and not a customer issue."
Designers are not willing to go back to the drawing board and start over for a whole new group of women.
They don't want to alter what their original designs are. As Gunn writes, "The textile changes, every seam changes."
However, the group of women who are crying out for better, more attractive clothing are now the average woman.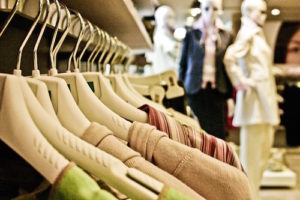 More than 80 percent of women said they would spend more on clothing if they had more options to choose from, wrote Gunn from findings reported by ModCloth.
The new normal is no longer a stick figure. No, only models are graced with that figure, but the models are not the average woman shopping the clothing racks and feeding a billion dollar monster with their hard-earned cash.
Perhaps the industry standard needs a new set of standards which includes designing for the average woman, size 14 and all.