Pennie Hunt On How To Love Your Life, No Matter What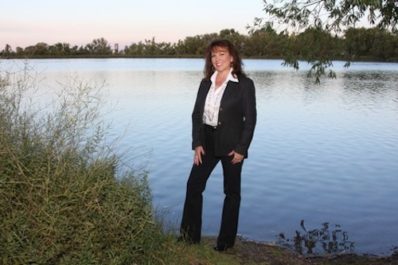 Life can be challenging, and no one knows this better than Pennie Hunt.
On the outside, Hunt seems like everyone else. She had a great job in healthcare recruitment and a loving family, but her life took a drastic turn when she first lost her father, followed by the sudden passing of her 22-year-old son.
"I call it a 'soul slap.' It reached in and grabbed my heart and shook my soul," Hunt said.
Hunt decided to walk away from her job and start a blog, writing about what she felt was most important, while giving people tips and techniques on how to continue navigating through life when it seems like there is no where left to go.
Now, Hunt spends her time touching people's lives through her motivational speaking engagements, while still maintaining her blog that has thousands of followers.
Along with her many speaking engagements, Hunt also works with hospice, as well as with rehab facilities helping those who suffer from addiction, a struggle her son was familiar with.
Part of Hunt's philosophy involves a three step process that she feels can be applied to any aspect of life, no matter what the personal challenge may entail.
Hunt says everyone must be able to accept and adapt change, know they're good enough, and be able to express gratitude, something she learned how to do from her son's passing by reminding herself that she is the only person in the world who can say she was his mom.
"Waking up everyday and expressing that to myself and to others really did save my life."
Part of what makes Hunt's techniques so unique are how simple yet specific they are. Hunt says people shouldn't have to spend hundreds of dollars to learn how to slow down life and get quiet with oneself.
One technique is called the Breath of Green. Hunts says she asks people to take a slow, deep breath every time they see the color green.
She then says upon the exhale, visualize pushing away the fear, anxiety, and negativity, and breathe in love.
Hunt says this technique has received much praise by those who practice it, and she attributes much of the success to the fact that she isn't asking people to constantly relive their tragedy.
Instead, she is asking them to move forward and heal from it.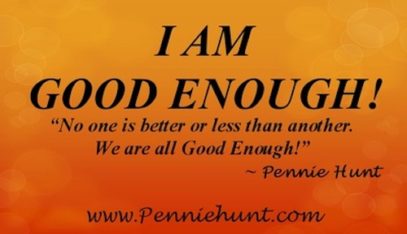 "We get so caught up in this fast-paced progression of success that we have in our head, we miss out on just sitting and taking a breath," Hunt said.
And for Hunt, it's a method that's soothed her soul.
For more information, or to follow Pennie Hunt, visit her website at PennieHunt.com.