YouTube Red Offers High Price for Premium Features
If you have clicked your YouTube app lately, whether it be to watch Last Week Tonight with John Oliver or just to see the new Taylor Swift music video, you were probably asked if you want to download YouTube Red.
YouTube Red is the video lover's Apple Music, or the TV aficionado's Hulu. YouTube Red promises ad-free videos, playback even when the app is not open and a few other key perks. It sounds like a no-brainer for those video game play-through junkies or makeup tutorial addicts. However, the problem lies in the price.
YouTube Red is asking $12.99 per month for these perks on the iPhone and $9.99 otherwise. Now if that seems pretty steep for a streaming service that can be used for free, you would not be wrong. This price is up there with Hulu, Netflix and Amazon's streaming service. The real question is why would we pay for something we can get for free?
Sure there are 30-second ads that can ruin the moment when you are trying to play that Katy Perry SNL "Swish Swish" video for your friends, but we know how advertising works. If people want to watch YouTube for free this is the (small) price we have to pay.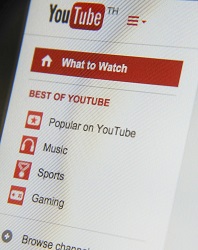 YouTube is marketing this service as a "new way to support creators." This may be appealing for some of the younger users out there who are loyal to their web cam comedians, but for everyone else it does not seem worth over $10.
The company is offering easier access to new content by its users and some options for watching videos offline and saving them.
YouTube Music and YouTube Red are great ideas in theory. If people will pay for these monthly subscription in addition to their television/film streaming service of their choice it might end up being a better alternative to cable one day. But to get "all the channels" it ends up being about the same price.
Between Hulu, Netflix, HBO, Amazon, Acorn and now YouTube Red technology may be edging out the cable television business sooner than we think.