If you don't already have plans for how you're going to spend Halloween night, look no further! Here's a list of 5 of the most haunted hotels in the country. The twist? Instead of walking around these hotels for a few minutes, you can actually spend the night in them. That is, if you're willing to share your bed with ghosts!
Cooper Queen Hotel
Located in Bisbee, Arizona, this hotel is said to be haunted by 16 different entities. The most famous ghost is Miss Julia Lowell, a prositute who worked on the third floor of the hotel around the 1920's. She was desperate to marry and fell in love with one of her clients. Unfortunately, he didn't share similar feelings. Over-struck with grief, she killed herself. And to this day she haunts the hotel by sneaking up on guests and whispering in their ears.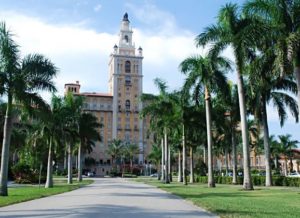 Biltmore Hotel
This hotel is located in Coral Gables, Florida. During the 1920's, Biltmore Hotel was the place to stay! It was glorious, lavish, and incredibly popular to the wealthy and elite. However, in the 1940's it was shut down and used as a hospital to treat soldiers. Once the 1970's hit, the building was abandoned. Now, it's been brought back to it's original glory, but with some additional guests. Ghosts! The most common ghost that's been reported is Thomas "Fatty" Walsh, a mobster who was killed in the hotel during the late 1920's.
Hotel Andra
Hotel Andra is located in Seattle, Washington. In the 1920's this hotel was an absolute party! People would dance and listen to jazz music all night long, and according to the rumors – not much has changed. Guests who stay at this hotel have reportedly heard loud music and the sound of breaking class coming from the ninth floor. But, whenever someone goes up to check out the suspicious noise…it disappears.
Gadsen Hotel
Located in Douglass, Arizona, this hotel is no stranger to ghost stories. Supposedly, the sightings are very common. So common that the front desk keeps binders out, for guests to write down their encounters. Creepy. Some have reported their television's turning on and off. While others say they've experienced the feeling of being pinned to their beds, unable to move or scream for help. Robin Brekhus, manager of the hotel, said she witnessed a figure in a cowboy hat and long coat. "It was like he wanted me to make eye contact with him and acknowledge that I saw him," she said.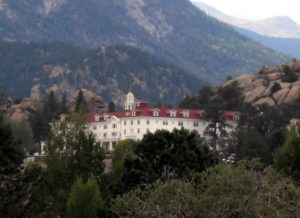 The Stanley Hotel
You probably recognize the name from Stephen King's famous book, "The Shining." Need I say more? Located in Estes Park, Colorado, this hotel has been experiencing paranormal activities since as early as the 1970's. Guests have reported hearing laughter through the halls and the sound of a grand piano playing, all by itself. According to the staff, the ghosts who wander the halls are past employees and guests. There are are even specific ghost tours given inside The Stanley Hotel, allowing guests the chance to witness the paranormal.
If you're up for a field trip and more than eager to experience a paranormal sighting – check out one of these 5 haunted hotels…if you dare!