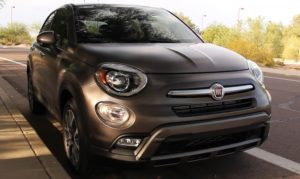 SmartFem would like to introduce the exciting, all new, Fiat 500X crossover.
Designed and built in Melfi, Italy, the Fiat 500X is a significantly different (and larger) car than the Fiat 500L and presents a more modern yet trendy design. Still sporting Fiat's signature "whiskers and logo" and the distinctive Fiat styling inspired by the original 1957 model from Turin Italy.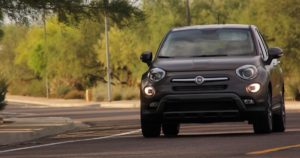 This is Fiat's first model with an available all-wheel drive (on most models) and Electronic Stability Control to ensure maximum traction is transferred automatically to the wheels with the best grip. The 500X can intelligently transfer power to the rear wheels through a variable wet clutch to provide better traction in slippery or wet road conditions or just when you need that little extra grip for a quick start. The 500X will automatically disconnect the rear axle during normal road conditions to improve fuel economy when All Wheel Drive isn't needed.
The new 500X is available in the Street Series and Trekking Series models with various options packages to choose from. The model featured here includes the 2.4L Multiair 180HP Tigershark engine with a smooth nine speed automatic transmission that utilizes four overdrive modes designed to reduce engine noise while improving fuel economy. Downshifts are barely noticeable when you need a bit of extra power for accelerating or climbing hills. This model delivers a rated fuel economy of 31 mpg highway and 22 mpg city.
Related: SmartFem reviews the 2015 Jeep Renegade for a new Generation of Jeep Lovers!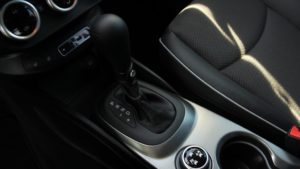 The entry model Street Series "Pop" features Fiat's 1.4L 160HP turbocharged engine with a six speed manual transmission designed for maximum fuel economy of up to 34 mpg highway with 25 mpg city.
The Fiat 500X (except the Pop model) also features a Dynamic Mode Selector to choose between three driving modes – Auto, Sport and Traction. Each mode provides different driving characteristics to suit the driver's needs. For the driving enthusiast there are additional instrument readouts available while in sport mode such as a four way accelerometer and an engine power gauge.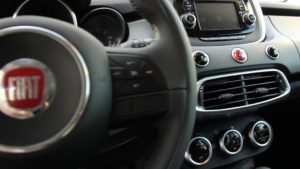 While self driving cars are still years away, intelligent cars are here today. The Fiat 500X has a lane departure warning system which actually taps the steering to remind and help the driver to stay on course. The Forward Collision Warning-Plus system detects obstacle or vehicles that are a collision hazard ahead and automatically applies brakes and then further assists the driver to ensure maximum braking is applied to avoid a collision. The Electronic Roll Mitigation intelligently helps maintain car stability and keep the driver in control during a potentially hazardous skidding situation.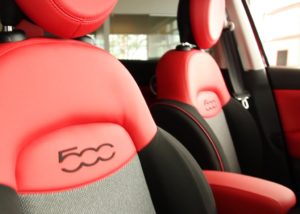 Blind Spot Monitoring utilizes a sophisticated on board radar system to detect and alert the driver to cars in the driver's blind spot prior to lane changes or when vehicles are crossing the car's path while backing up. Also keeping the driver informed is a fully configurable multifunction display located on the center of the instrument panel. Optional five inch or six and a half inch displays provide navigation and entertainment systems on the center console.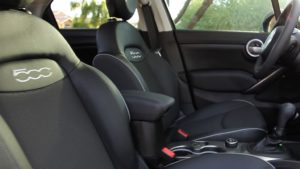 Interior options include cloth, premium cloth and leather with a variety of colors to select. Available eight way electric adjustable seat includes a four way lumbar support keeping the driver comfortable. The Fiat 500X features a large cargo area with generous hidden storage. 60/40 folding rear seats make the 500X a roomy family car as well as a fun weekend getaway car. A two part locking glove box is perfect for keeping some things private.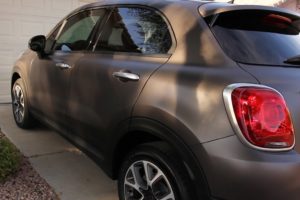 The Bronzo Magnetico Opaco (Matte Bronze) finish featured on this car is a new paint color which presents a stylish and trendy matte finish to stand out among your friends. Gaining popularity as an aftermarket upgrade among celebrities and people who just want to stand out, Fiat is the first to make this premium matte paint color an optional feature from the factory. The matte finish represents a luxurious new look which created a dramatic effect in Arizona's bright sunshine.
Fiat is clearly counting on the new 500X to not only appeal to a wider audience but to renew enthusiasm for the Fiat brand. The trendy styling, roominess, advanced technology and available options will make the 500X a strong competitor among small crossovers. The 500X is not a simple upgrade, it is an all new car for an all new driver.