Easy Ways To Teach Your Teen About Money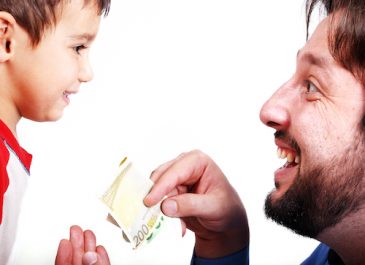 Long gone are the days when schools taught Dollars and Cents as part of their curriculum.
I can remember my mom telling me how her favorite math class was that class because it taught her "real" math that was practical and applicable to everyday life.
While I was in college I worked as a bank teller and learned a lot about basic money management, a skill that you'd be surprised to know many people are lacking.
In fact, less than half of Americans could pass a financial literacy test conducted by the National Financial Educators Council. Out of those who participated, the average score was 68 percent.
It's important to teach kids at a young age the value of a dollar, and there are easy was to instill these habits that will help set them up for financial success in the future.
Even Sesame Street launched a program aiming to teach kids globally how to be financially literate. But beyond a TV show, here are a few simple ways you can help your teen learn basic money skills.
If they are too young to get a part-time job, have them do chores around the house for an allowance. You can set certain dollar amounts for different chores to show them how hard they have to work in order to receive a "paycheck."
Once they've earned some money, take them to your bank and open up a checking and savings account for minors. As the legal guardian and adult you will be the primary and your teen will be the secondary on the account.
Show them how to fill out a deposit slip for each account and how to make a deposit.
Their account will even qualify for online banking services where you can help them create their account so they can view their balances.
If they have access to a debit card make sure to spend a few minutes every night with them reviewing their purchase history. Money spends fast, and showing them how quickly it goes can lead into teaching them how to set a budget or goal and stick to it.
One way to do this is to teach them to automatically put a percent of their earnings into their savings account, and teach them to never touch that account unless it's an emergency.
But an emergency isn't "I want that new tee-shirt," and emergency is overdrawing your checking account and needing to pay back what was overspent.
When teens are made to be responsible for their own money they are forced to learn how to spend wisely. The most important thing you can do is to help them along the way, and not to bail them out when they've overspent.
By holding them accountable they learn to get into the habit of keeping track of their account balance and how to save money. They also learn how to make smart purchase decisions and budget for things they are responsible for.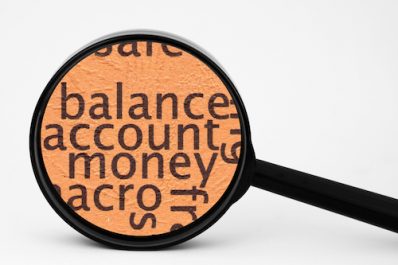 When they are old enough to be responsible for a bill, like gas or insurance, and qualify to get an after-school job, that's the perfect time to put all the practice into place.
By now they should be familiar with earning money, depositing it into their accounts, and keeping track of their spending and responsibilities.
These simple habits will only help them in the future when they go off to college and enter the adult world, bills and all.