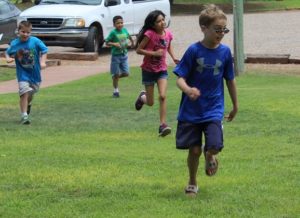 As parents, we dream of the bright future we what we want for our children. But what if that child is stricken with a severe medical condition? Camp Soaring Eagle in Arizona gives those children and their families the rare chance to laugh and be kids again.
I recently was invited to attend a family weekend retreat at Camp Soaring Eagle with the families and their children who are afflicted with a rare form of cancer called retinoblastoma which occurs in the eye retina of young children often under the age of five.
Through SmartFem I work with many charities and they are all very near and dear to my heart. This time I got to meet and spend time with the children and the families who directly benefit from the retreat provided by Camp Soaring Eagle. While at the camp I talked with several parents and siblings of these kids and I was touched deeply by their stories.
Because the camps are illness specific the children get to meet other children with the same affliction but it also means that parents have other parents they can talk to. One mom began tearing up as we watched her little boy laughing and playing with the other children. She told me, "We never get to see him play and laugh as a little boy as it seems like an endless number of doctor visits, medical procedures and testing. To see him laughing and playing while sitting with other moms is almost foreign to me, this weekend we get to be a normal family."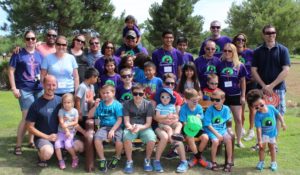 Camp Soaring Eagle is in Cornville, AZ which has several medical professionals on staff as well as a clinic. The Executive Director of Camp Operations is Juan Morales who, once an Army Tank Commander, now seems to be the camp's resident grandfather.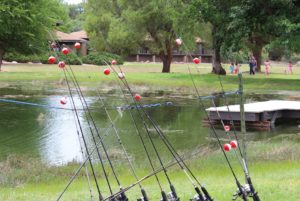 The camp has many volunteers who stay on for years. I had the pleasure of meeting volunteer single mom Irma whose oldest son was a camper and who is now in remission. She volunteers her time to Camp Soaring Eagle because they were there for her and her family and now feels it's a privilege and an honor to pay it forward.
Several of the parents I met this weekend were thrilled to meet other parents in similar situations whom they could relate to. It seemed that the greatest joy to all of them was to see their children laugh and play with other children at Camp Soaring Eagle and get the chance to just be kids again.