David Lynch is a weirdo, and the press loves it. Over the past year the writer/director has dabbled in everything from electronic music and fashion design, to trumpet playing. Out of all the strange and fascinating things Lynch does, perhaps the most cryptic was a tweet this past weekend:


Fans of the surrealist filmmaker went off and desperately hoped he was insinuating his 1990s cult television series Twin Peaks would return for a concluding third season.
To the joy of Kyle Machlachan fans, Monday Oct. 6 Lynch tweeted that there will indeed be a revival of the show. A video he posted alongside the tweet announced that Lynch/Frost Productions will unleash the Black Lodge's fury in 2016 on Showtime.


What does this mean for TV watchers? Well, it should mean tuning into Netflix to see if and when Twin Peaks will return (you can bet they will cash in on this, as the series was available for streaming a few years ago,) or running out to purchase the recently released box set so you can start re-watching.
However, if you are a David Lynch newcomer, I can tell you where to start. Instead of heading straight into Twin Peaks, I would recommend beginning where my friend first advised me as an intro to Lynch-dom.
Blue Velvet: Start out with this film. You will get introduced to Kyle Machlachlan and find out what he was like before he was cast as Agent Dale Cooper in Twin Peaks. Machlachlan's character and his girlfriend get a bit too curious in this movie, and they suffer the consequences. Blue Velvet will introduce you to the suburban-surreal style Lynch uses in Twin Peaks. That way you won't be taken off guard when you marathon the show.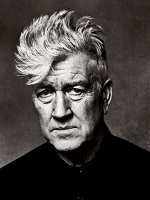 Twin Peaks: Now it is time to figure out what all of the fuss is about. Turn on your vessel for television viewing at about 10 a.m. It's good to start it early in the day, so when the suspenseful parts begin you are not left alone at 3 a.m. wondering what ominous event Lynch has in store for you next. There are two seasons that originally aired so you will have to set aside likely two or three days to get through the whole thing. Specifically the second season, as there is a Civil War story arc that just drags on….
Now that you have set aside the period in which you will ravenously wonder who actually killed Laura Palmer, you will need to prepare the proper nourishment for binge watching Twin Peaks. An unlimited supply of your favorite black coffee, a dozen donuts, and an entire cherry pie should do the trick.
If after Twin Peaks you are begging for more weirdness, watch Eraserhead (1977). The cult horror film will rattle your bones and freak you out to the point of silence. If you can get through that, then move on to Mulholland Drive (2001). Mulholland Drive messes with your mind and finds you jumping from fright at things that you normally wouldn't even find scary.
After you've gotten to know and develop love/hate relationships with the characters in the show, it's time to bring it full circle with the film Twin Peaks: Fire Walk with Me. If you still had questions at the end of season 2 (you will), give this epic a try and see if you can finally piece everything together. I will warn you though, if you thought certain episodes of the TV show were strange, you better watch Fire Walk with Me with a friend, maybe two.
Granted, Lynch and Mark Frost gave the public a good two year mental prep time, but there's no time like the present to get deep into the dangerous realms of Lynch films.