Five Mind-Bending Netflix Documentaries To Help You Beat The Heat This Summer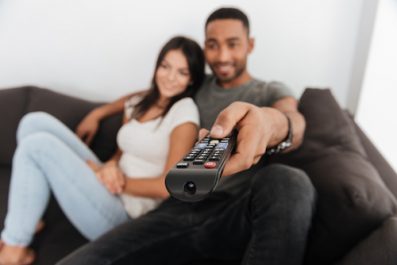 I don't know about you, but I LOVE a good documentary. Better yet, if there is a great docuseries out there I'll take that, too.
There is no shortage of amazing documentaries out there to help us get through the hot summer days when all we want to do is stay inside with the air conditioning on.
Here are five amazing docs to help you beat the heat this summer.
The Staircase
The Staircase is anything but a new docuseries, in fact it was already an award-winning show when it was first released in 2005. It follows the story of the 2001 death of Kathleen Peterson, wife of novelist Michael Peterson. According to Peterson, his wife died after falling down the stairs in their home. But according to crime scene investigators, the fall and blunt force trauma found on the back of Kathleen's head are not consistent with a fall down stairs. In 2018 the gripping series was updated with three new episodes following the last update to the series in 2013.
Evil Genius
This is just as mind-bending and crazy as the 2015 hit, Making a Murderer. In 2003 a man attempted to rob a bank in Erie, Pa., with a bomb around his neck. He was later surrounded by police in a parking lot when the bomb went off and killed him as police waited for the bomb squad to arrive. His death, and the death of three other men, eventually led back to a woman named Marjorie Diehl-Armstrong, who police began to think was an evil genius.
The Keepers
The Keepers is the story of the unsolved murder of Sister Cathy Cesnik, a Catholic high school teacher in Baltimore who disappeared in 1969. Two months after her disappearance her body was found, and it wasn't until 20-something years later did a former student of Cesnik come forward with disturbing information. Not only did she claim to know who was responsible for the nun's death, she also accused Father Joseph Maskell of sexually abusing her and dozens of other girls while they attended the Archbishop Keough High School. This riveting story not only put a spotlight on the abuse going on within Keough High School, but the overall abuse and attempt to cover it up by the Catholic church as a whole.
Wild Wild Country
When the sleepy town of Antelope, Oregon, gets new neighbors it doesn't take long for people to begin questioning what exactly is going on. That's because Indian cult leader Bhagwan Shree Rajneesh is setting up a utopian city and eventually leading to the first bioterror attack in the United States. Stories of past cult members are used with old footage to help tell the tale of the guru's cult gone wrong.
The Confession Tapes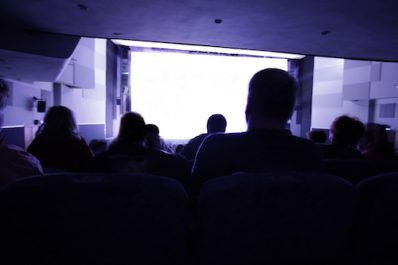 It's amazing how the mind can be manipulated, especially when there's murder closely attached to your name. The Confession Tapes takes the viewer through a new story in every episode of someone who's been coerced into confessing to a murder they didn't commit. It sheds light on interrogation tactics used and abused by law enforcement, the dangers of entrapment when using undercover agents, and how people will create lies in an attempt to save themselves from what they ultimately do, incriminate themselves for murder.