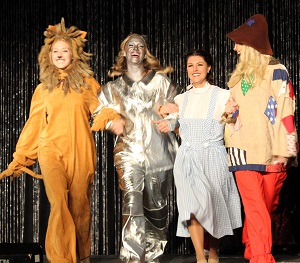 The residents of the valley rocked the red carpet this weekend at the 2014 Oscar Experience black tie event hosted at the Ritz Carlton Phoenix.  Dressed in sequined gowns and arriving in limos as they entered the event looking like Hollywood movie stars. Glitz, Glamour and Furs…Oh my!
The Oscar Experience evening was elegant and fun filled.  Rolf's Salon style lounge was there to ensure that everyone was ready for their close-ups.  The event was attended by Phoenix's A-listers. ABC15 was the television partner for the evening and ABC news anchor Connie Colla was the hostess of the evening.  Connie rocked the podium in a hot pink evening gown and Hollywood vintage inspired hair.
More exclusive photos on Facebook  
There were some fun things for the attendee's of this year's Oscar Experience such as Rolf's styling salon where the women could get their hair and makeup touched up.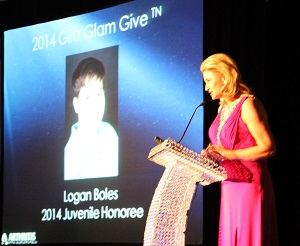 Once camera ready they could try on gorgeous vintage style furs so that they could have their picture taken at the SmartFem Social Media lounge which was sponsored by Evans Fine Furs and Leathers. Among the generous donations were Michelle Parkhurst of Evans Furs and Coye Pointer of Fiat of Scottsdale.
Attendees were able to watch the live Oscar show on big screens and during intermission we were entertained by young dancers featuring dance numbers from some of Hollywood's best musicals. Although the glamour and lure of tinsel town is always abundant on this evening it was the gallant speech of young Logan Boles, 2014 Juvenile honoree who touched us with his story.
The evening was that of a fairy tale as the women in their beautiful ball gowns gathered together to support the Arthritis Foundation as well as view the nominated films. Oscar night generates so much excitement worldwide, but it is refreshing to see Phoenicians come together to enjoy each other and come together as a community to support the amazing philanthropic work right here in Phoenix.
The Arthritis Foundation was the charity tied to the Black tie Oscar Experience event.  Arthritis strikes about 50 million adults and 300,000 children and is the leading cause for disability in this nation.