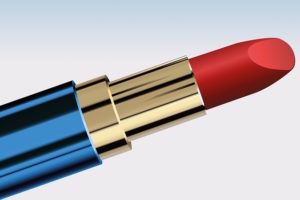 Bath time, bubbles, and the comfort in knowing your child was washed with the worlds most famous brand. But what many parents didn't know was squeaky clean came with a side of sodium lauryl sulfate, a byproduct of formaldehyde.
After years of pushback from angry consumers and environmentalists, Johnson & Johnson agreed to remove the toxic chemicals from their famous 'No More Tears' baby shampoo. Now, the bottle has an 'Improved Formula' label on the front, and those two ingredients removed from the back.
It's no secret the EU and other countries like China and Australia have all banned products the FDA still allows within the U.S., but when you're not a chemist, it's difficult to look at the products' label and translate the ingredients. And when an ingredient is listed as a "fragrance," it's difficult do know what that means
Cherylanne DeVita is the president and CEO of DeVita skincare and cosmetics, a vegan and paraben-free company that leaves out all the harsh chemicals. With degrees in microbiology and organic chemistry, she knows exactly how to read a bottle's ingredients label, and what needs to be removed.
Removing chemicals has been a heated topic, with many asking why does the FDA allow ingredients in cosmetics and skincare that other countries have banned?
According to the FDA's Prohibited and Restricted Ingredients page, "Under U.S. law, FDA does not have the authority to require cosmetic manufacturers to submit their safety data to FDA, and the burden is on FDA to prove that a particular product or ingredient is harmful when used as intended."
Not only does the FDA carry the burden of proof, but throwing a lawsuit against a multi billion dollar industry is far from what smaller companies or individuals are capable of doing.
Take the multinational company Procter & Gamble, who specialize in household and personal care. According to Forbes.com, as of May the company generated roughly 81 billion dollars in sales, making them number 36 on Forbes' Global 2000 List. Johnson & Johnson were close behind, generating roughly 74 billion dollars in sales.
"We've known for years what's been going on in those bottles," DeVita said, "but you can't get huge companies like Procter &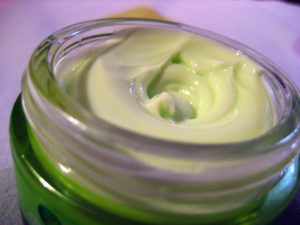 Gamble or Johnson & Johnson, when they are betrothed to their stock holders, to change their formulation. It will run into their margin, and if they raise the price nobody's going to buy it."
Take parabens, for example. Used as a primary preservative in cosmetics and skincare products, they are very cheap to manufacture and use.
One of the most controversial subjects surrounding the use of parabens is its suspected link to breast cancer, and the FDA's refusal of recognition due to a lack of definitive research.
"That was initially outlined in the American Journal of Toxicology back in 2008, it's only now the FDA is stepping up to the plate," DeVita said, "thirty years ago the European Union had outlawed the use of parabens as a preservative in their skincare products."
It would be easy to insist major conglomerates within the U.S. remove all known harsh chemicals from their products, yet the money in removal is not there. With major corporations like Johnson & Johnson, changing a product equals recalling products, which translates into millions of dollars lost should stores refuse to stock their shelves.
And when you own shelf space, like the shelf space Johnson & Johnson owns throughout Babies"R"Us, recalling a product is too costly, especially when your 3.99 price tag for baby shampoo is more appealing than the competitor's organic shampoo at 8.99 a bottle. The demand is there, which fuels the supply.
With slow changes to cosmetic and skincare ingredients being made, DeVita suggests taking control over what you buy, and what you put on your largest organ; your skin.
"The first step is for women to learn how to read an ingredients label, then google those ingredients," DeVita said, suggesting women use websites like Think Dirty, or search for ingredients and products on the Environmental Working Group website. However, when using the EWG's website, understand a rating of 0 can mean it's because there may not be enough information on the product to determine its level of toxicity.
DeVita also tells buyers to be aware of companies who "greendust" their product, or put just enough of an organic ingredient in to qualify for the FDA Certified Organic label, while still pumping their product with other harsh chemicals.
Look for anything that ends with the word "paraben" in shampoos and other products, and steer clear of deodorants that contain aluminium chlorohydrate, or PEG ingredients.
But more awareness needs to me made, and bigger changes need to happen.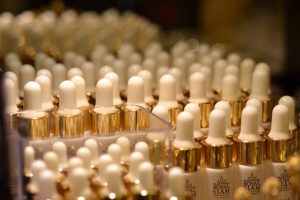 "The breast cancer rates keep going up, and they expect them to go up another 30 percent in the next fifteen years. That's an epidemic," DeVita said, explaining it will take a class action lawsuit before she thinks the skincare and cosmetic industry will change.
Each person has their preference, and some prefer a 20.00 organic face cream, while others prefer to purchase a designer brand, for 65.00 a jar, which is more cost effective…right?