A Thin Line between Competition and Empowerment: Bridging the Gap in the Workplace
Women play many roles, and with all of the hats that we wear, we're connected in more ways than we know. So when it comes to helping our fellow sisters further their professional careers, why is it we automatically go into competition mode? Well for a group of women in the west valley, this is the last thing they want to do.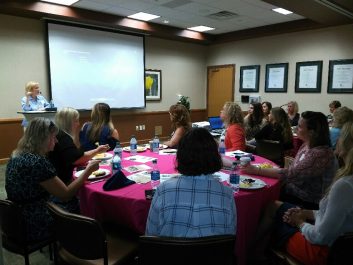 Wednesday morning the Cancer Treatment Center of America, sponsored an inspirational breakfast for the West Valley Women's Group. Every month the Women's Group comes together to enjoy fellowship, and the exchange of mutual interest. This provides the working professionals the opportunity to not only network but be empowered and feel inspired. Janice Martinez, of Elder White Law Firm expressed the importance of women sticking together and that they don't see each other as competition, "Most of us are moms and getting the kids off to school, getting to work, we're having to be successful within our jobs, within our day. I really seek out any networking group that's really empowering women, especially at the start of your day, it's so beneficial".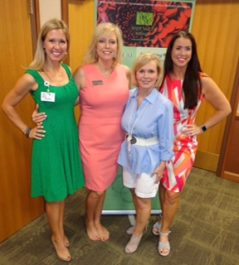 As the ladies enjoyed a nice meal, they were also graced with an empowering message. Guest speaker, Mrs. Lea Woodford, CEO of SmartFem Media Group encouraged the women to really consider who they are, and how they can continue to cultivate their brand. She expressed the importance of being the best you and allowing life's tribulations to make you better. Mrs. Woodford not only prompted the women to consider how they can enhance their career, but she inspired them to stay confident and positive through the different journeys they'll encounter along the way.
As the ladies parted ways with smiles on their faces and feeling inspired, they were remind of the power and strength that they hold not only individual, but as a team. When women allow themselves to join together to uplift and support one another, everyone benefits from it. It all starts with one individual, which turns into one group, and then eventually a community. Its groups such as The Women's West Valley Group that are helping to break the competitive barrier in the workplace.