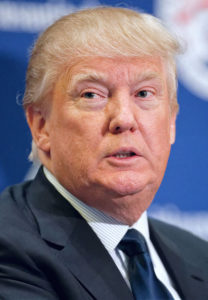 There's a new app on the market for those who wish to boycott companies who support Trump.
Boycott Trump, brought to you buy the Democratic Coalition Against Trump, allows users to search databases of over 250 companies that have a Trump affiliation, according to Huffington Post.
The app aims at "hitting Trump where it hurts the most – his wallet," reads the description on iTunes, for his hateful rhetoric and policies.
The app lists the obvious companies such as Trump Tower and Trump Steaks, but also lists those retailers who have shops inside of Trump Tower like Gucci and Nike.
Other retailers include those who have sponsored Trump and his show, Celebrity Apprentice. Ivanka Trump's clothing line is also listed on the app.
The app is not the first time boycotts against Trump and businesses who support him have emerged.
The #GrabYourWallet campaign was started by Shannon Coulter, who called for consumers to boycott Ivanka Trump's clothing and accessory line, including a boycott against the big retailers who sell her label.
The campaign also has a list of over 50 retailers who carry Trump brands or support Trump.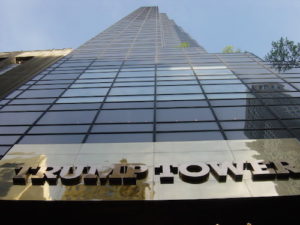 Those who have taken to social media to express their reasons for boycotting Trump businesses, and businesses who are his supporters, are concerned about conflicts of interest now that the business man is the President-elect.
Many believe the Trumps will use their new status for personal financial gain, and the lack of transparency in Trump's business dealings are also a concern now that he is a federal employee.
The app has a four star rating and is available on iPhone, iPad and Android for free.