Tent City Shuts Down, Makes Way For Animal Shelter Program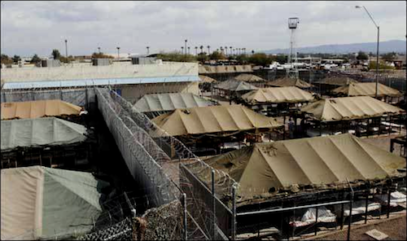 Sheriff Penzone has some interesting options for the space that was once home to the infamous Tent City.
During his speech highlighting his plans for his first 100 days in office, Penzone announced he will be shutting down the controversial jail opened in 1993 by Arpaio.
The jail was initially opened as a way to help with overcrowding, according to the Associated Press, but during its years in operation the jail received a bad reputation, being known as one of the toughest jails opened.
Inmates were forced to wear pink underwear, eat horrible food, and suffer in the three-digit temperatures. The jail consisted of tents that inmates shared.
Tent City was dubbed cruel, and its closing comes with support as Penzone announced his plans to end the practice, saving Arizona tax payers $4.5 million annually.
On Wednesday, crews began tearing down the outdoor jail and moving inmates to other Arizona jail facilities.
As for plans on what the new space will become, Penzone announced an idea to make the complex a detention space where inmates can interact and take care of shelter animals.
The sheriff's office has ran a no-kill shelter since 200o, according to CBS News, and Penzone wants to help rehabilitate animals who have suffered abuse and neglect from their previous owner, and inmates who could use a lesson in compassion and responsibility.
The idea behind inmate and animal therapy is not one that is new. Several non-profit organizations across the US provide therapy and rehabilitation by pairing inmates with a dog they must take care of and be responsible for.
The bond built helps teach inmates compassion, being responsible for something other than yourself, and how to make choices based on the well-being of others.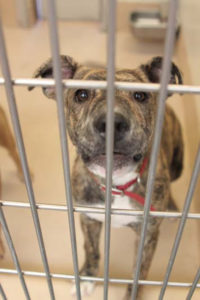 Programs have seen success when incorporated into various jails. In a study led by Alvernia University in PA., such facilities have shown positive changes in inmates' health, decision making, and interaction with others.
Although Penzone has not confirmed the space will be used as a detention center where inmates will work with shelter dogs, the idea is one that is supported.