When you have been dating someone for an extended period, or perhaps even living together, there comes a time to step up your relationship.  Do you initiate the discussion? Or do you stand by, waiting for your love interest to take the reins of your life together?
In the ideal world, this is a topic that mutually comes to the forefront of your minds as the synergy of your relationship evolves.  However, this rarely happens, making it crucial that you be the one to initiate.  "Why me?" you ask.  If you don't initiate, you begin to act and respond in several ways.  First you begin to build up resentment about your relationship.   When this happens, you begin to become more critical of your partner and begin to withdraw emotionally and physically.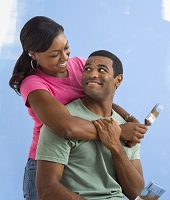 Secondly, you might be experiencing anxiety about "another one who doesn't commit and will probably leave you."  When anxiety hits, it's easy to feel insecure about yourself, jealous, and suspicious.  You might then go on an even more uncomfortable, suspicious path trying to check emails, voicemails, or where your partner has been…or you become the doormat, the "people-pleaser," trying to guess at what will make your loved one happy and fall in love with you.  You then become co-dependent making his life your life, and become obsessed about what he's thinking, feeling, and doing.
Here are some ways to figure out if he's the one for you and if you should step up your commitment:
Be truthful about your real feelings and motives. 

Are you really falling for this guy?

 Or are you feeling so unworthy and desperate that you must cling to anyone who pays attention to you or stays with you?  Do you truly like, love,  and respect your partner?
Do you have mutual interests and are you compatible? Do you find yourselves excited to see each other, and that your conversations are intimate so that you are able to be your true self? Or do you find yourself lonely and feeling unimportant, often left out while he gathers with his friends or prioritizes work too much?
Does he bring out the best in you and ,make you feel precious? Does he make you laugh and feel playful? Are you a great listener and supporter, spontaneously showing verbal and physical affection, and feeling comfortable pursuing your own activities, privately or with others?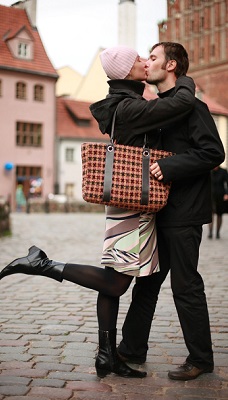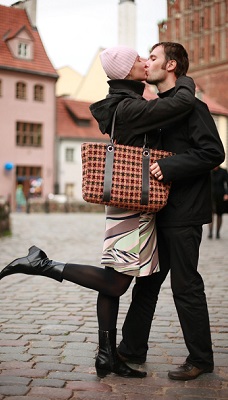 If you answered yes to the above, then it's time for a heart-to-heart talk where you can share your feelings and desire.
Start with a message that lets him know the qualities you find attractive in him and why he's so special to you.  Then let him know you want to have a deeper level of commitment (dating each other exclusively, moving in together, engagement, or marriage) and what that looks like and feels like for you.  Don't do this after making love,  talking in the bedroom, or your lover's home.  Otherwise, you might be confusing your feelings about having sex rather than the person that you want to possibly spend your life with.  Instead pick a neutral public territory such as a restaurant, park, beach, or even sitting in the car admiring a scenic view or sunset.
Give him time to respond.  He may need to think it over, because he may enjoy keeping the relationship as is. By allowing your partner the chance to explore his feelings and to come up with how he is feeling towards you and envision going forward, you are allowing him freedom and letting go of control.  He will respect you and have even deeper feelings for you.
Once you have the discussion, then back off talking about commitment.  Nothing turns someone off quicker than repeatedly discussing a topic without any clear resolution. Your partner begins to be less enthusiastic about getting together or deepening your relationship.  Instead focus on having fun and making your time together so special that he can't get enough of you and wants you in his life!
When you both are on the same page and mutually wanting to experience a deeper level of relationship commitment and intimacy, you can then discuss ways that serve both of your needs. 

This creates a win-win scenario

in which you both are working together to bring out your love.
If you partner is truly noncommittal, it might be time to move on.  This way you can make way for a new partner who is possibly more appreciative and loving towards you to emerge. It's better to be in no relationship than a bad relationship. After all, you don't need to settle – you deserve the best!